75% of mid-flight pet deaths in US were on United Airlines in 2017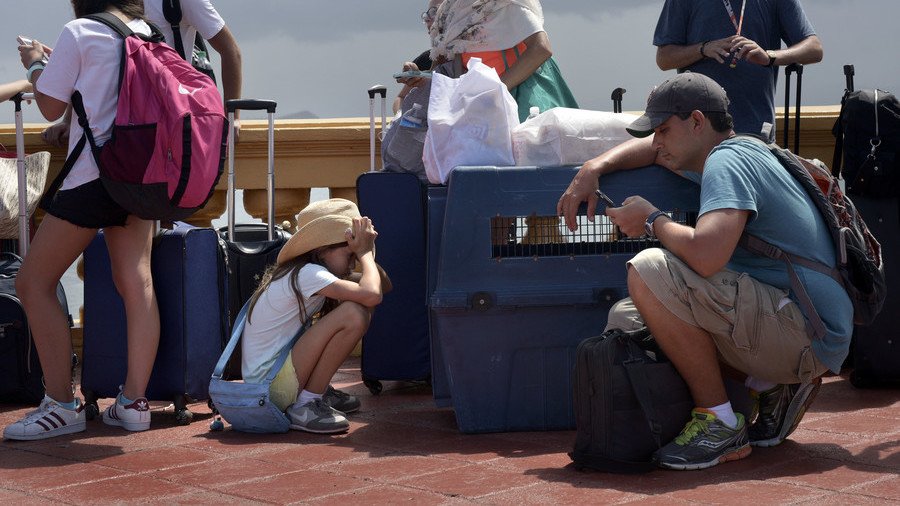 Eighteen out of 24 pets who died on domestic US flights last year were carried by United Airlines. The latest tragedy came on Monday, when two passengers were forced to put their puppy in an overhead locker.
Data from the US Department of Transportation showed United, whose slogan is "Fly the Friendly Skies," was the least pet-friendly of all domestic carriers. And a Louisiana senator has written to the airline to demand answers.
In February, the department released its Air Travel Consumer Report, which showed at least 18 pets died and 13 were injured, way ahead of other airlines, including Delta, American and Alaska Airlines, which had two each. United's incident rate per pet carried was almost three times the average and nine times higher than Alaska, the second biggest transporter of animals.
Those figures do not include Monday's death of a 10-month-old French bulldog puppy on a flight from Houston to New York. An air hostess told Catalina Robledo and her 11-year-old daughter Sophia Ceballos to stow their canine, Kokito, in the overhead bin inside its carrier.
"The flight attendant came, and she was like, 'You have to put him up there because it's going to block the path,'" Robledo told ABC News. "And we were like, 'It's a dog, it's a dog.' And she said, 'It doesn't matter, you still have to put it up there.'"
They were devastated to find the pooch dead after touchdown, and angry that the stewardess claimed she did not know the carrier contained a live dog. "She's basically lying to us now," Robledo said.
In a letter dated Wednesday, Senator John Kennedy (R-Louisiana) demanded an "immediate explanation for the number of animals who have died recently in United Airlines' care," adding: "This pattern of animal deaths and injuries is simply inexcusable."
In a statement on Tuesday, United said it took full responsibility for what it called a "tragic accident." But the airline also claimed that vets had found that the vast majority of previous animal deaths on its flights were due to factors beyond its control, like pre-existing medical conditions.
"Any time there's a death or an incident, United does a thorough review," United spokesman Charlie Hobart said. "We reach out to the customer, offer our support and condolences, and we work to ensure that it doesn't happen again."
Last April, a giant three-foot long rabbit named Simon, which was expected to outgrow its father, Darius, to set a new world record, was found dead in the cargo area at Chicago O'Hare Airport after a transatlantic flight from Britain.
Owner Annette Edwards, a great-grandmother who spent thousands on plastic surgery to look like the animated character Jessica Rabbit, said a vet declared the jumbo bunny "fit as a fiddle" before being sent to his new owner in the States.
Like this story? Share it with a friend!
You can share this story on social media: