Mother 'scared' UA would react violently if she asked why 2yo's seat was given to standby passenger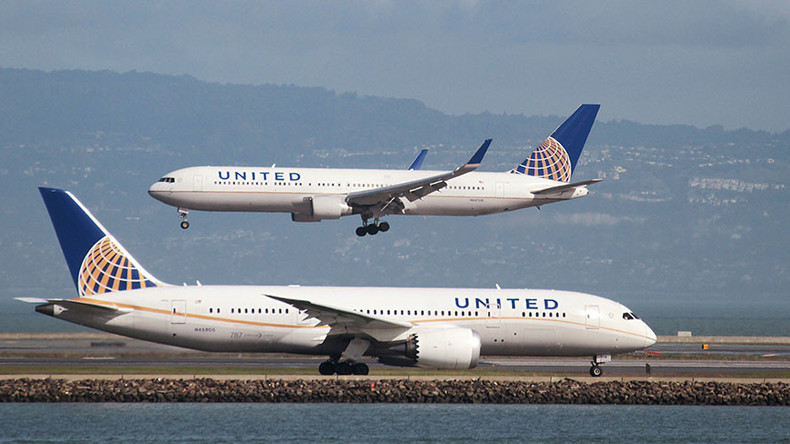 A Hawaii teacher said she was afraid to speak up after United Airlines gave her two-year-old's seat to a standby passenger, forcing her to carry him for the three-and-a-half hour flight.
Shirley Yamauchi, 42, purchased two tickets for herself and her 27-month-old son, Taizo, to fly from Hawaii to Boston, where she was attending a teacher's conference last week.
They both enjoyed separate seats for the first leg of the journey from Hawaii to Houston where they stopped for a layover. After waiting at Houston Airport for five hours, they finally boarded their flight and sat in their seats. That's when a standby passenger approached them and told Yamauchi that her son was in his seat.
Yamauchi had purchased the tickets three months in advance for $1,000, but the airline sold her son's seat to the man for just $75.
"I told him that I bought both of these tickets and he tells me that he got the ticket on standby. Then he proceeds to sit in the center," Yamauchi told Hawaii News Now.
When Yamauchi alerted the flight attendant about the problem, she said the woman "shrugged and said the flight is full," according to the Huffington Post.
Yamauchi was forced to move her son, who is 25 pounds and half her height, onto her lap for the duration of the flight.
"I was very uncomfortable. My hand, my left arm was smashed up against the wall. I lost feeling in my legs and left arm," Yamauchi told Hawaii News Now.
No other flight attendants questioned her as she struggled to fit the seat belt over her and her son or when her son got too heavy for her and she made him stand between her knees.
"I had him in all these contorted sleeping positions. In the end, very sadly, he was standing up between my knees," Yamauchi said, according to the Daily Mail.
"He's tall child for a toddler. He comes up to my belly button. It was a three and a half hours flight," Yamauchi told NBC News.
According to the ticketing guidelines on the United Airlines website, children over the age of two are "required to have a purchased ticket and occupy a seat."
The FAA also advises against airline passengers holding their children in their lap because "arms aren't capable of holding your child securely, especially during unexpected turbulence."
Yamauchi said she did not alert other flight attendants to the situation because she was afraid the airline would react violently.
"I started remembering all those incidents with United on the news. The violence. Teeth getting knocked out. I'm Asian. I'm scared and I felt uncomfortable. I didn't want those things to happen to me," Yamauchi told Hawaii News Now.
In April, a 69-year-old man was forcibly removed from his seat and dragged off a United flight by three Chicago aviation police officers after he refused to give up the seat he paid for. When no one volunteered their seat, the officers removed Dr. David Dao, breaking his nose and knocking two front teeth out.
"If I were traveling by myself without my child, I would have spoken up a little louder or more forcefully," Yamauchi told NBC News. "I had hoped United had changed their policy after the Dr. Dao incident."
Five days after the flight, United Airlines spokesman Jonathan Guerin explained that her son's seat had been sold after gate agents "inaccurately" scanned his boarding pass, making it appear as if he had not checked in to the flight.
"We deeply apologize to Ms. Yamauchi and her son for this experience," the United spokesman said in the statement. "We are refunding her son's ticket and providing a travel voucher. We are also working with our gate staff to prevent this from happening again."
The airline was blasted on Twitter Wednesday, with many calling for a boycott of the airline.