Obama campaign hired Fusion GPS to investigate Romney in 2012, book claims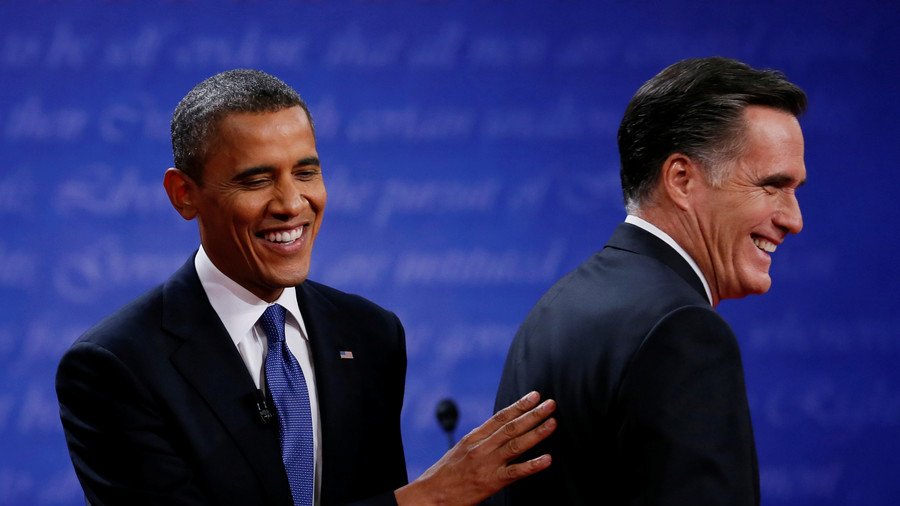 A new book released on Tuesday claims that former President Barack Obama's 2012 presidential campaign hired investigative firm Fusion GPS to conduct opposition research on Mitt Romney, Obama's election opponent at the time.
The book claims that the Obama campaign paid Fusion GPS through its law firm, Perkins Coie — the same law firm that Hillary Clinton's campaign would later use to pay Fusion GPS for opposition research on Donald Trump during the 2016 presidential campaign.
The Obama campaign's payments to Fusion GPS were never publicly disclosed.
"The money paid to the investigative firm was reported on campaign disclosure reports as legal bills to the campaign's law firm, Perkins Coie," authors Michael Isikoff and David Corn write in the book, 'Russian Roulette: The Inside Story of Putin's War on America and Donald Trump's Election.'
Perkins Coie was paid nearly $3 million in total by the Obama for America committee in 2012, while the firm received more than $12 million from the Clinton campaign in 2016.
Fusion GPS paid $178,000 to British ex-spy Christopher Steele for research on the now infamous and hotly disputed 'dossier' which made numerous unverifiable claims about Trump and his relationship with Russia.
The book by Isikoff and Corn, which describes Russia's alleged interference in the 2016 election as a "brazen act of political espionage designed to interfere with American democracy," has been getting a lot of media coverage.
Notably, however, the mainstream media has not seemed to pick up on the story involving the Obama campaign and Fusion GPS.
Like this story? Share it with a friend!
You can share this story on social media: