US Navy fighter jet crashes in Florida, crew deceased
Published time: 14 Mar, 2018 22:01
Edited time: 15 Mar, 2018 09:01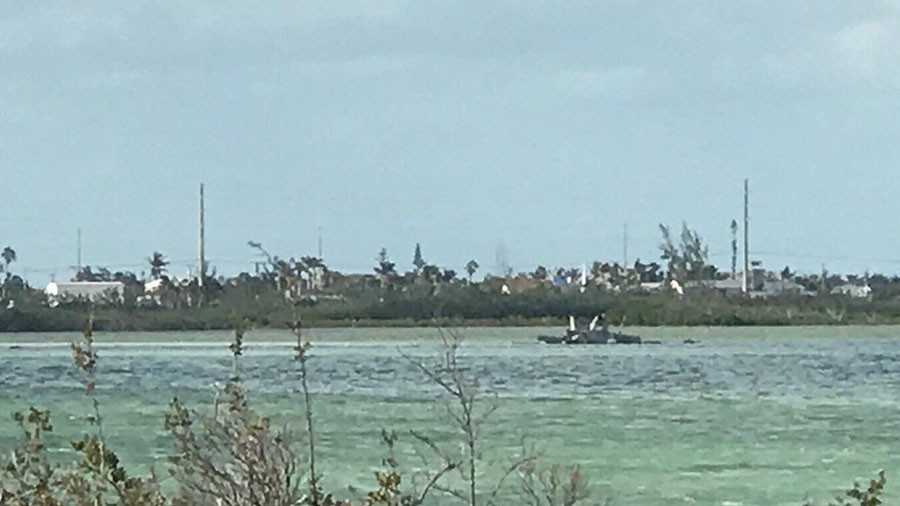 An A/F-18F fighter jet crashed near Key West, Florida. The two crew members ejected from the aircraft and were taken to a nearby hospital. Both were later declared deceased, the Navy reported on Twitter.
The crash took place during a training mission on Wednesday afternoon, US Navy Commander Mike Kafka told media. Photos on social media showed a rescue helicopter hovering over the supposed site of the crash off Key West.
A witness told Local 10 News that the jet caught fire before going down roughly a mile from the runway.
Two people were on board the aircraft and both managed to parachute, Commander Dave Hecht, a spokesman for Naval Air Station Key West, told the station. The servicemen are reportedly members of Strike Fighter Squadron 213 (VFA-213) Blacklions, an aviation unit based at Naval Air Station Oceana in Virginia Beach.
The Navy announced on Wednesday that both officers had died.
UPDATE: We are sad to report that both aviators have been declared deceased. Their families are in our prayers. Per policy, we will withhold notification pending NOK notification.

— flynavy (@flynavy) March 15, 2018
Earlier, Military.com reported that the crew members had been transported to a nearby hospital and were being provided with medical care, citing Hecht.
While first reports indicated that the search and rescue mission was launched following the incident, Hecht later clarified that both the pilot and the other crew member were pulled out from water minutes after the mishap.
The incident comes on the same day that the F/A-18 Hornet, a twin-engine supersonic, carrier-capable multirole attack aircraft, was hailed by US President Donald Trump as his "favorite plane."
"The F-18, my favorite plane, is a work of art," Trump said as he visited a Boeing factory in St. Louis on Wednesday.
"We just looked at different versions of it, and it is spectacular," he said.
The US budget plan Trump signed for the year 2019 adds an additional 24 jets to the US Navy in 2019 and a total of 110 planes by 2023.
MORE DETAILS TO FOLLOW