'Russia's isolation is not in anyone's interests' - Tillerson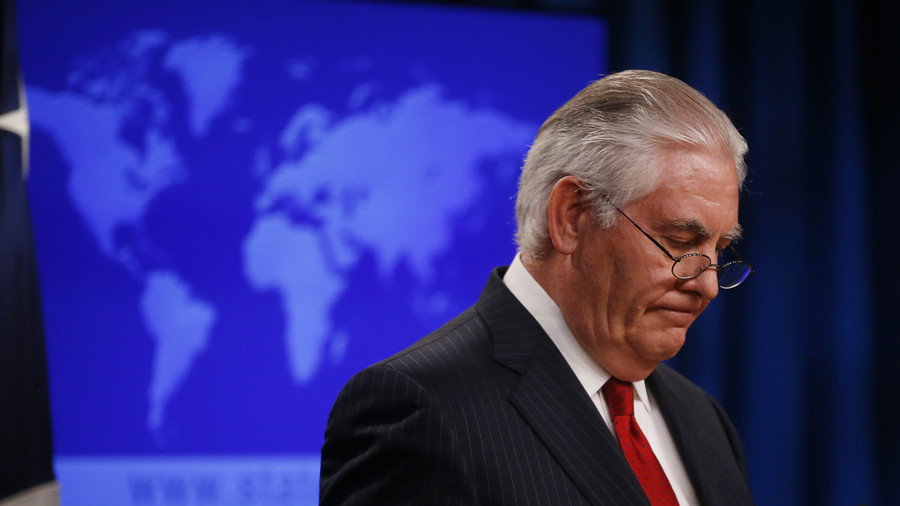 Former Secretary of State Rex Tillerson gave his farewell address at the State Department Tuesday having been unceremoniously fired from the Trump administration. In his remarks, he spoke of the need for detente with Russia.
Tillerson highlighted what he believed were successes under his leadership at the department, such as the "maximum pressure" policy to force the North Korean leadership to the negotiating table by increasing the "scope and effectiveness of the sanctions" against the regime.
When talking about Russia, he called it's behavior troubling, he said that Moscow "must assess carefully as to how its actions are in the best interests of the Russian people and of the world more broadly."
He added that a situation where Russia is isolated "is not in anyone's interest."
Tillerson said that US actions in Syria and the ceasefire helped save many lives. He added that there was "more to be done in Syria, as well as stabilizing Iraq" while also referencing the adoption of the South Asia strategy to compel the Taliban to participate in peaceful negotiations with the Afghanistan government.
In fact, the US' recent actions in Syria mostly focused on supporting anti-government militant groups and accusing Damascus and Moscow of all manner of offenses. In February, the US State Department bluntly accused Russia of "not supporting" the UN-backed ceasefire simply on the ground that it "continues to back" the Syrian government. Earlier, Tillerson blamed Moscow for all of the chemical incidents in Syria, irrespective of "whoever conducted the attacks."
At the same time, the US appears to be ignoring the real situation on the ground and the actions of the Washington-backed groups in particular. It has been repeatedly reported that the armed groups entrenched in eastern Ghouta opened fire on civilians, who have been trying to leave the area via a humanitarian corridor, which was established by none other than Syrian government forces and the Russian Center for Reconciliation in Syria.
"Effective at the end of the day I am delegating all responsibility to deputy secretary Sullivan," Tillerson continued, before stating that he would formally step down from his position on March 31.
At several points throughout the speech, Tillerson highlighted his desire "to ensure an orderly and smooth transition."
Tillerson was repeatedly criticized by Trump's opponents during his tenure for not coming down harder on Russia amid ongoing allegations of collusion in the 2016 presidential election. In particular, Senate Minority Leader Chuck Schumer (D-New York) berated Tillerson on the House floor for not imposing stricter sanctions on Moscow.
"You don't need a classified briefing to know what Russia has done in the past," Schumer said, as cited by Politico.
If you like this story, share it with a friend!