'It's not a theater': Opinions split on whether Trump has skills to pull off a deal with Kim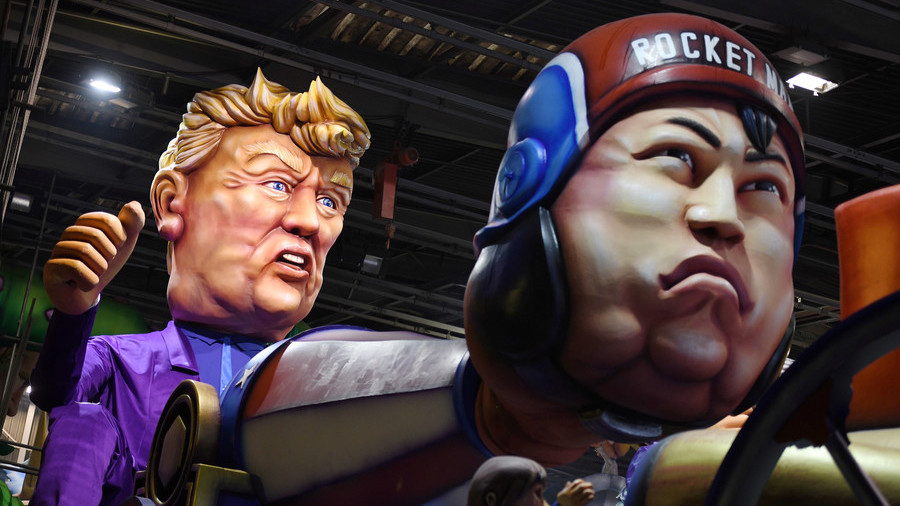 After the historic news of imminent Trump-Kim talks, some in the US are casting doubts that the president, with his reality TV skills, is able to pull off diplomacy talks, while Trump's team say they won't turn into "theater."
President Donald Trump accepted an invitation to meet with Kim Jong-un, after the latter agreed to halt further nuclear tests, and said later that such a meeting could result in "the greatest deal for the world," or end without an agreement.
Trump's critics, from establishment to media, have questioned Trump's resolve and competence to pull that off.
"We have to realize there's nothing more complex than nuclear negotiations," the former deputy national security adviser to President Barack Obama, Ben Rhodes, said. "There's no place in the world more volatile than the Korean peninsula. You cannot just approach this like a reality show. This has to be something where you bring in the experts, you invest in the same type of capabilities in our government that we've seen this administration turn their back on: Science and diplomacy."
Central Intelligence Agency Director Mike Pompeo said the planned meeting is not a show. "President Trump isn't doing this for theater. He's going to solve a problem," he told Fox News Sunday.
The US Secretary of the Treasury Steven Mnuchin reiterated earlier statements by the White House, that Washington would make no concessions before talks with North Korea and would maintain "maximum pressure" on the country.
"Now we have a situation where the president is using diplomacy but we're not removing the maximum pressure campaign," Mnuchin told NBC's "Meet the Press" program on Sunday.
Main complaint foreign policy elites seem to have about the Trump/Kim meeting is that not enough foreign policy elites were consulted in advance

— Michael Tracey (@mtracey) 11 марта 2018 г.
The US sees denuclearization of the Korean Peninsula as an ultimate goal of direct talks between Trump and Kim, he said.
"There shouldn't be confusion," Mnuchin stated. "The president has made it clear that the conditions are that there's no nuclear testing and there's no missiles and those will be a condition through the meeting."
The meeting with the US President would already be a "prize" for North Korea's leadership, Democratic US Senator Elizabeth Warren said on "Meet the Press," urging the Trump's administration to roll out preconditions for the meeting.
"Before they get that kind of prize, we should insist that they make some real changes, verifiable changes to their programs," Warren said.
While Senator Warren approved of Trump's decision to "move to diplomacy," she raised concerns over State Department's and Trump's personal ability to negotiate, claiming that the North Koreans might trick them.
"I am very worried that he is going to go into these negotiations and [may] be taken advantage of," Warren said on CNN's "State of the Union."
The US President has seemingly been bemused by the mixed reaction to his diplomatic efforts and routinely blames the Democrats for the shortage of staff in the US State Department.
The Democrats continue to Obstruct the confirmation of hundreds of good and talented people who are needed to run our government...A record in U.S. history. State Department, Ambassadors and many others are being slow walked. Senate must approve NOW!

— Donald J. Trump (@realDonaldTrump) 11 марта 2018 г.
Fears over Trump's lack of diplomatic abilities and of an ultimate failure of the proposed talks might be well-founded, as the US President has repeatedly engaged in bitter word spats with North Korea's leader over the past year.
Trump has called Kim a "little rocket man," while North Korea's leader branded the President a "mentally deranged US dotard." The two have also engaged in "measuring" whose nuclear button was bigger. Responding to Kim Jong-un's New Year's speech, affirming that his country possessed nuclear technology capable of striking the US, Trump, in a rather childish manner, stated that his nuclear button was "much bigger & more powerful one," that actually worked.
If you like this story, share it with a friend!
You can share this story on social media: