VP Pence stokes pressure ahead of historic Trump-North Korea meeting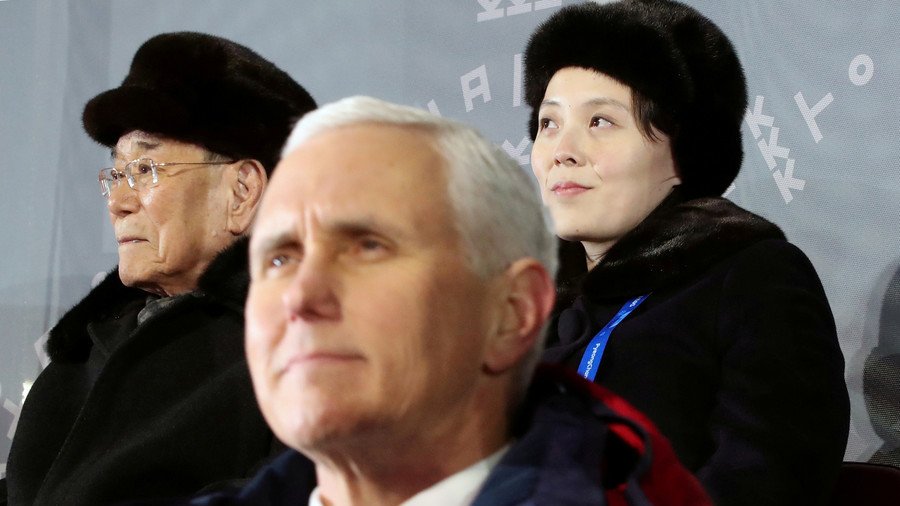 US Vice President Mike Pence has said all sanctions and maximum pressure will remain on North Korea despite the announcement that President Donald Trump will meet North Korean leader Kim Jong-un for talks by May.
In a statement posted on Twitter on Friday, Pence said North Korea's willingness to meet and its denuclearization tendency "is evidence that Trump's strategy to isolate the Kim regime is working." He said the White House had made "zero concessions" and that all sanctions remain in place and "maximum pressure will continue."
The statement flies in the faces of efforts to promote dialogue between the rogue nation and Washington.
It follows the announcement on Thursday that President Donald Trump accepted an invitation to meet with Kim Jong-un, after Kim agreed to halt further nuclear tests, according to South Korean officials. Kim told Seoul that he is committed to denuclearization, according to a statement made at the White House by Chung Eui-yong, South Korea's national security office chief.
According to Trump, a key objective of the meeting will be the achievement of permanent denuclearization of North Korea. The time and location of the meeting is yet to be determined.
Kim Jong Un talked about denuclearization with the South Korean Representatives, not just a freeze. Also, no missile testing by North Korea during this period of time. Great progress being made but sanctions will remain until an agreement is reached. Meeting being planned!

— Donald J. Trump (@realDonaldTrump) 9 March 2018
The decision to meet comes after Trump announced the 'largest-ever' package of sanctions on North Korea in February. New sanctions were applied against 50 vessels, shipping companies and trade businesses in a bid to intensify pressure on North Korea over its nuclear and ballistic missile tests
North Korea's decision to meet represents a significant shift in Pyongyang's stance. At the 2018 Winter Olympics in South Korea in February North Korean officials allegedly refused to meet with US Vice President Mike Pence amid US threats of sanctions.
The Swiss foreign ministry said on Friday that Switzerland could facilitate the talks as a neutral party.
Like this story? Share it with a friend!
You can share this story on social media: