'Entirely your fault!' Assange says Obama AG forced WikiLeaks to counter-attack with truth
Published time: 9 Mar, 2018 22:55
Edited time: 29 Mar, 2018 08:27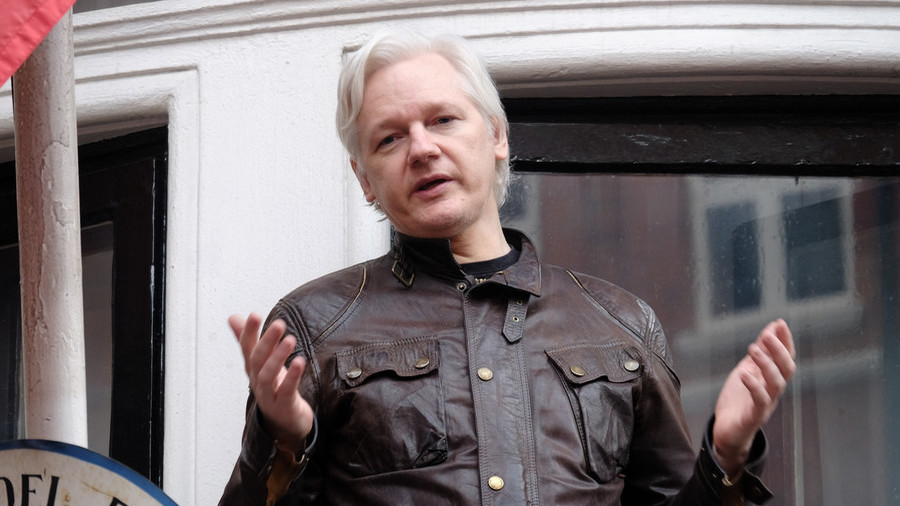 WikiLeaks co-founder Julian Assange has pinned the blame for the website's releases ahead of the 2016 presidential election on the Obama administration, as it put him in such conditions where he had "nothing to do but work 24/7."
Assange made the quip on Twitter Friday, responding to a two-week-old anti-Russian post by the former Attorney General Eric Holder.
Holder, who headed the Department of Justice from 2009 to 2015, put forth the usual set of allegations against Moscow, claiming Russia would interfere with the upcoming US midterm elections.
Apparently addressing President Donald Trump, Holder demanded new sanctions against Moscow, which were "overwhelmingly approved by even this dysfunctional congress."
"Are you simply unfit, without the necessary nerve or do they have something on you? We were attacked!" Holder wrote on February 20.
"Attacked? By what? The truth?" Julian Assange replied on Friday, adding that ultimately the US case against him, which followed WikiLeaks' release of US classified documents in 2010, was to blame.
Barack Obama was president and Holder was attorney general at the time. Their efforts to prosecute WikiLeaks and Assange personally over the publication of US diplomatic cables and military documents about Iraq and Afghanistan resulted in Assange seeking asylum at the embassy of Ecuador in the UK.
Over the six years in London, Assange said, he's had "nothing to do but work" round the clock - which resulted in WikiLeaks revealing more secrets of the US establishment. In the summer of 2016, WikiLeaks published internal Democratic Party emails, followed by a month-long drip of emails from the private account of Hillary Clinton's campaign chairman John Podesta, in the month prior to the presidential election.
Podesta, Clinton, and much of the Obama-era US establishment, however, has called WikiLeaks a "cutout" for Russian intelligence and blames Moscow for the alleged "hack" of the emails. No solid evidence to back up the claim has been produced. Assange has rejected those claims.
"Next time, not that there will be one, try following the constitution you swore to uphold," the WikiLeaks co-founder advised the former AG in a subsequent Tweet.
He posted a link to a 2014 article describing his call for Holder to drop the case against WikiLeaks altogether. The DOJ ignored the request and the case remains open, while Assange continues to live in his embassy exile.
If you like this story, share it with a friend!