Deep Blue State: Democrats fielding unprecedented number of ex-CIA candidates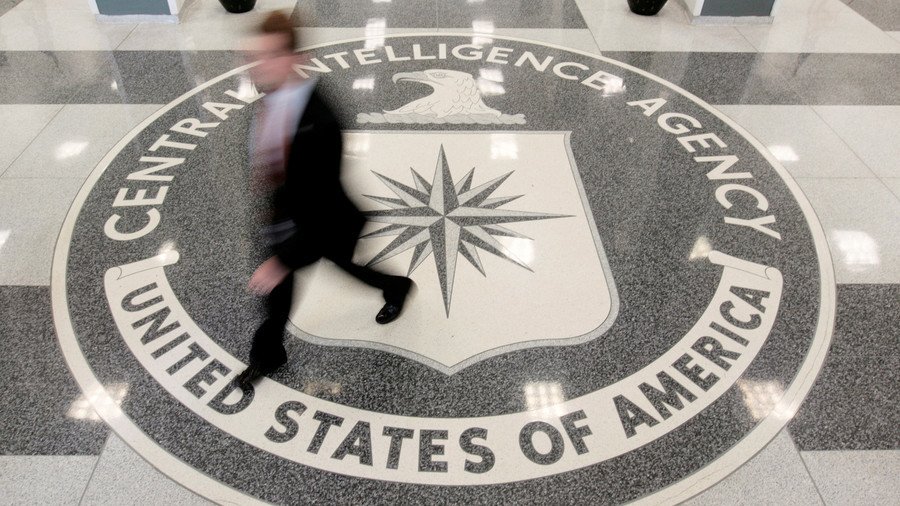 Democrats are running a surprising number of former spies in competitive districts in the US 2018 midterms. If successful, as many as half of all new congressional Democrats could come from the national security apparatus.
One quarter of all the Democratic challengers in competitive House of Representative districts have intelligence, State Department or National Security Council backgrounds. This is the revelation of an analysis conducted by the World Socialist Web Site, which reviewed Federal Election Commission reports filed by all the Democratic candidates in 102 competitive House districts. The report reviewed the campaign websites of challengers, which provided their biographical details.
The mere presence of CIA alumni among the Democratic candidates is not news per se: the Washington Post praised it back in October 2017, saying that CIA Democrats were "alarmed by President Trump and galvanized by Russian interference in the 2016 election."
The sheer number of candidates with a national security background is new, however. Of the 102 primary elections to choose the Democratic nominees in these competitive districts, 44 involve candidates with a "military-intelligence" or State Department background, with 11 districts having two such candidates, and one district having three. The WSWS analysis revealed that 57 candidates claim to have been national security operatives, compared to the 45 who were state and local government officials or the 35 lawyers.
Democrats believe fielding ex-intelligence personnel in tight congressional races will project an impression of pragmatism and efficiency which could sweep up GOP votes, the analysis says.
The report takes a 'military-intelligence' background to mean those who formerly had an operational role in the CIA, Pentagon, National Security Council or State Department.
Elissa Slotkin, a former CIA operative and Iraq director for the National Security Council, is one such Democrat hopeful. At the Pentagon she oversaw drone warfare, homeland defense and cyber warfare but is now setting her sights on the Eighth Congressional District of Michigan, a Republican-held seat that the Democrats hope will swing blue in 2018.
Another spook-turned-politico is Jeff Beals, who spent four years as a CIA intelligence officer before moving to the State Department to work on the Middle East in 2002. He's hoping to oust Republican Rep. John Faso in New York's Hudson Valley.
He's not the only spy in that particular race, however. Also hoping to scoop the Democratic nomination for Hudson Valley is Patrick Ryan, who served two combat tours in Iraq and acted as lead intelligence officer for an infantry battalion in Iraq.
Regionally, the Northeast has the highest proportion of military-intelligence candidates seeking Democratic nominations, with 21 of the 31 seats targeted. In the majority of races, the military-intelligence candidates are well placed to win the Democratic nomination, say WSWS.
Democrats have long accused President Donald Trump of being "at war" with the US intelligence community, after he refused to unquestioningly accept the January 2017 report by the Office of the Director of National Intelligence (ODNI) accusing Russia of meddling in the 2016 presidential election, but offering no evidence for the claim.
Senate Minority Leader Chuck Schumer (D-New York) went so far as to warn Trump that he should not cross the spies.
"Let me tell you, you take on the intelligence community, they have six ways from Sunday at getting back at you," Schumer told MSNBC's Rachel Maddow in January 2017. "So even for a practical, supposedly hard-nosed businessman, he's being really dumb to do this."
During the 2016 election, the so-called NeverTrump wing of the Republican party actually ran an ex-CIA spy Evan McMullin as a spoiler candidate. In the end, he received 700,000 votes nationwide and placed third in Utah.
Like this story? Share it with a friend!
You can share this story on social media: