Does Trump violate First Amendment by blocking users on Twitter? Judge to decide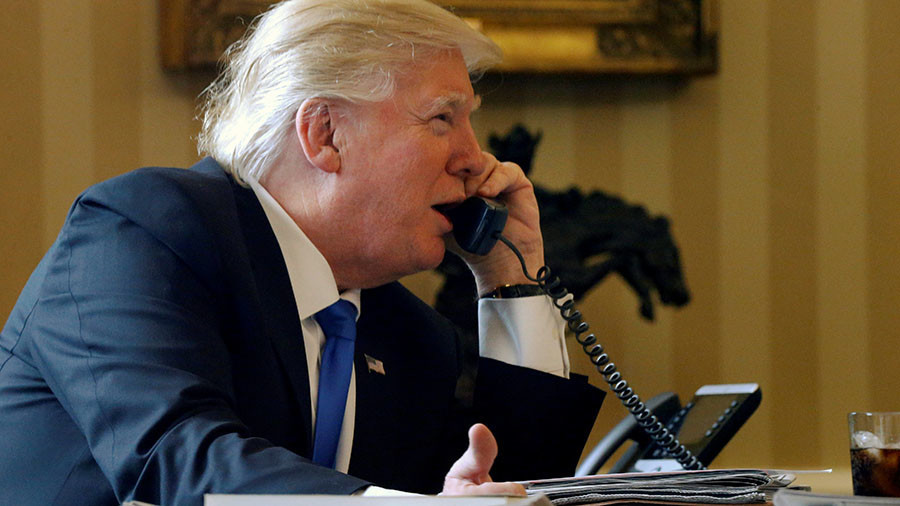 Donald Trump's tweeting impacts news, policy and diplomacy, but is it a "state action" or a personal one? A federal judge is to rule on whether the president violates the First Amendment rights of those he blocks.
U.S. District Judge Naomi Reice Buchwald in Manhattan, New York, heard arguments on Thursday as part of a lawsuit brought by the Knight First Amendment Institute at Columbia University and several individual Twitter users in July 2017.
Buchwald hinted that she may side with the plaintiff's argument. "Once it is a public forum, you can't shut somebody up because you don't like what they're saying," she said.
The plaintiffs have accused Trump of blocking several Twitter accounts whose owners replied to him in tweets expressing criticism or scorn. They argue that Trump's Twitter account, @realDonaldTrump, constitutes a public forum, and therefore denying them access to that account based on their views violates the First Amendment of the US constitution.
Lawyer for the plaintiffs Katherine Fallow argued that Trump's tweeting history "shows unambiguously that the president operates his account in an official capacity."
Meanwhile Trump's lawyer Michael Baer rejected this, stating that Trump's Twitter use is personal and is not a "state action." In court papers it was added that even if it were a state action, his use of Twitter was not a public forum protected under the First Amendment but would be considered a form of "government speech".
Trump is famed for his explosive outbursts on the social media forum, often misspelled and employing capital letters for emphasis.
Since the beginning of Trump's election campaign in 2015, fierce rebukes, policy decisions and taunts all get their first airing on his personal Twitter account, usually in the early morning hours. Long-suffering Attorney General Jeff Sessions has frequently been on the receiving end of Trump's Twitt-ire.
Meanwhile, North Korea leader Kim Jong-un was called short and fat, and derided as a "little rocket man" on the platform.
Trump's lawyers are seeking summary judgment, which means the case will not continue to trial. The plaintiffs also want the judge to decide the case in their favor without a trial.
It is not clear when the judge's decision will come.
Like this story? Share it with a friend!
You can share this story on social media: