Trump tweets 'actually help CIA,' director Pompeo says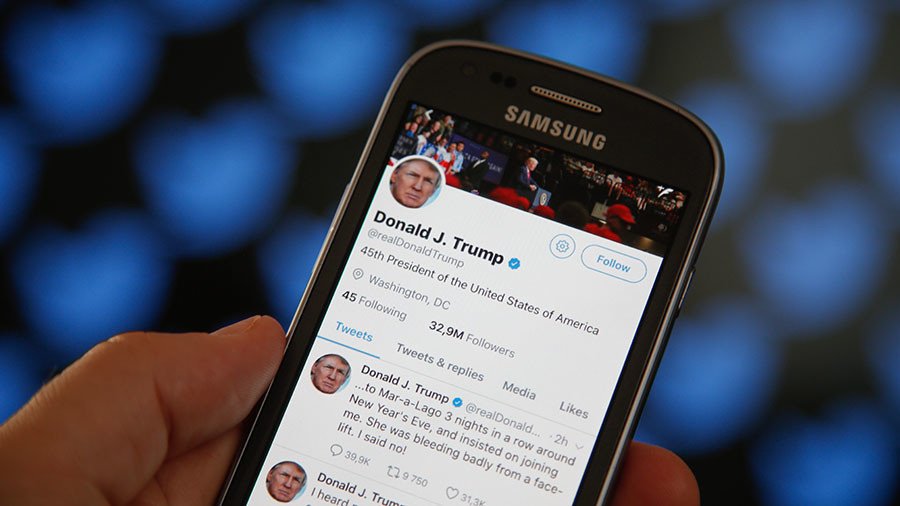 The US President's social media habits actually help the intelligence agency thanks to the global response, CIA Director Mike Pompeo has stated. Pompeo was speaking at the Reagan National Defense Forum in California.
Addressing a panel in Simi Valley on Saturday, the CIA chief was asked whether Donald Trump's addiction to Twitter makes the CIA's job "harder."
"I've actually seen it help us," Pompeo responded. He added that "things the president has put on his Twitter account actually have a real-world impact on our capacity to understand what's going on in other places of the world."
"That is, our adversaries responded to those tweets in ways that were helpful to us to understand command and control issues, who's listening to what messages, how those messages are resonating around the world."
However, former US spy chief Leon Panetta, also present at the discussion, took a diametrically opposed view, saying that he would "take that Twitter and throw it out the window." He recalled one of the latest Trump Twitter controversies in which he shared anti-Muslim posts published by far-right group Britain First. The retweets triggered outrage among Twitterati and were condemned by UK Prime Minister Theresa May.
THE PRESIDENT OF THE UNITED STATES, DONALD TRUMP, HAS RETWEETED THREE OF DEPUTY LEADER JAYDA FRANSEN'S TWITTER VIDEOS! DONALD TRUMP HIMSELF HAS RETWEETED THESE VIDEOS AND HAS AROUND 44 MILLION FOLLOWERS! GOD BLESS YOU TRUMP! GOD BLESS AMERICA! OCS @JaydaBF@realDonaldTrumppic.twitter.com/Cym2XCVpN9

— Britain First (@BritainFirstHQ) November 29, 2017
Other notable controversies included the heated "war of words" with North Korea's Kim Jong-un, which also spilled over onto Twitter. One of Trump's posts labeled Kim Jong-un a "Rocket Man" while another implied he was "short and fat." Pyongyang in its turn has repeatedly threatened to strike both the US mainland and its bases in Guam and called Trump a "dotard."
Why would Kim Jong-un insult me by calling me "old," when I would NEVER call him "short and fat?" Oh well, I try so hard to be his friend - and maybe someday that will happen!

— Donald J. Trump (@realDonaldTrump) November 12, 2017
You can share this story on social media: