Snow storm pounds US northeast for second time in 1 week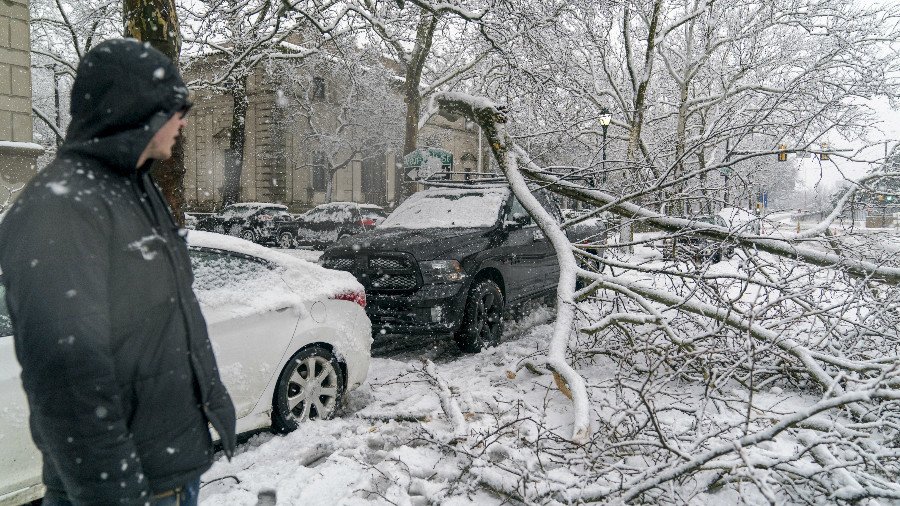 Schools are shut and thousands are without power as the northeast of the United States suffers through its second winter storm in a week. States of emergency have been declared in Pennsylvania and New Jersey.
Up to 60cm (2ft) of snow has accumulated in inland parts of the two states along with neighboring New York, Connecticut and Massachusetts. Schools throughout New England, including Boston Public Schools, were shut in advance of the latest blizzard as the National Weather Service forecast white-out conditions.
@AccuRayno insane rates in Bridgewater, NJ and nearby towns. 2-3-4 inch rates from 1-6pm. 12-20 inches reported by friends all over Somerset County. This live wire fire was 5 houses down from me. Still not secure but people are now on scene. Banding literally parked over area! pic.twitter.com/DO0DPNqmXv

— Adam Yenish (@adamyenish) March 8, 2018
"If you must travel, keep an extra flashlight, food and water in your vehicle in case of an
Emergency," the weather service said. Thousands of flights have been delayed and cancelled in the region and Amtrak also cancelled numerous train services.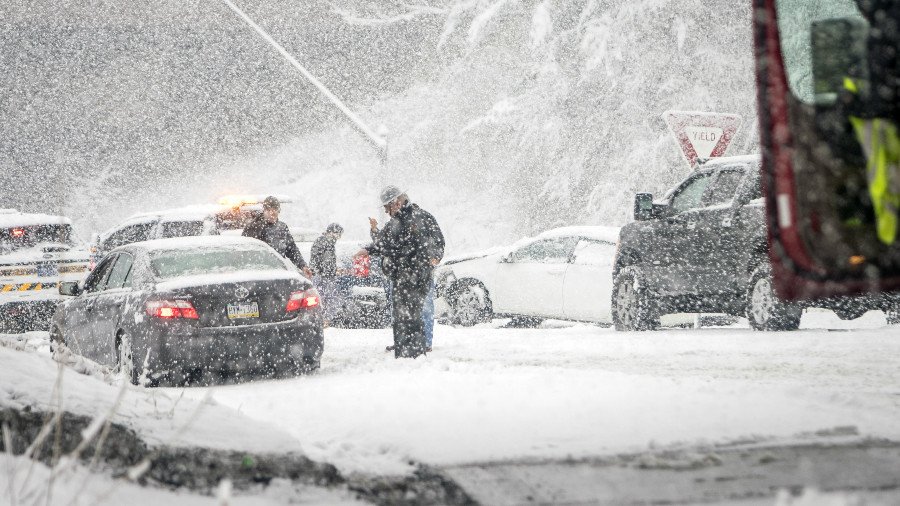 The powerful storm has dumped heavy wet snow, downed power lines and led to hundreds of thousands of electricity outages. Downed power lines have also sparked fires in several areas.
There have been more than 700,000 thousand outages in Massachusetts, New York, Connecticut and New Jersey, according to Poweroutage.us. Around half of those are in Massachusetts.
At least nine people were killed during last week's storm which battered the same region. There was major coastal flooding in Massachusetts and about 2.4 million homes and businesses lost power.
Like this story? Share it with a friend!
You can share this story on social media: