US agents untrained to vet Islamic radicals, have poor grasp of jihadist threat, experts warn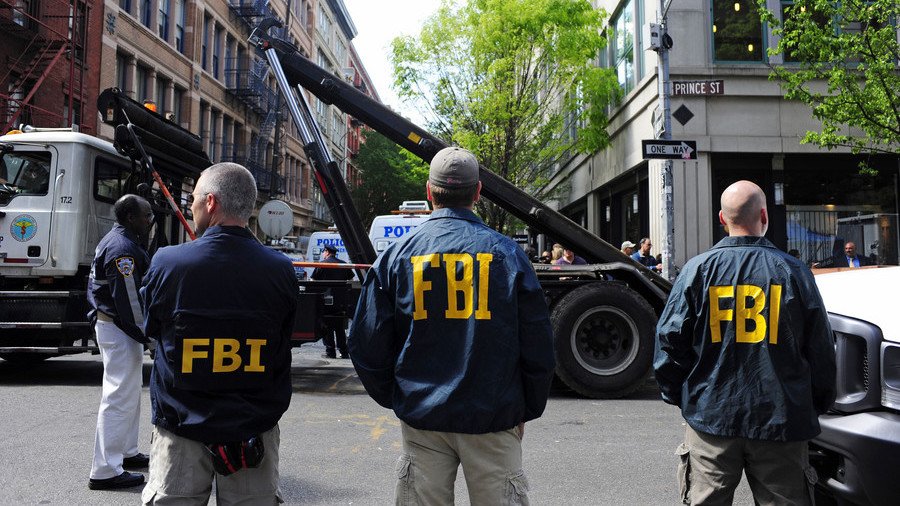 US law enforcers aren't trained to detect Islamic radicals, which enabled a suspected Al-Qaeda-linked jihadist to remain off the radar in America for seven years, attorney Jennifer Breedon told RT.
Saudi national, Naif Abdulaziz Alfallaj, who trained at the Al-Qaeda camp in Afghanistan together with some of the 9/11 plane hijackers, was detained in Oklahoma in February. He arrived in the US on a non-immigrant visa back in 2011 and lived freely in the country, even taking pilot lessons. It took the US security agencies a whole seven years to match the fingerprints from Al-Qaeda papers obtained in Afghanistan in 2011 with the prints in its database and reveal Alfallaj's true identity. The man now faces up to 20 years in prison for two counts of visa fraud and lying to the FBI about his terrorist links.
Breedon, an attorney specializing in foreign policy, international law and religious terrorism, believes that the Alfallaj affair shows "an ongoing failure of the US – and also Europe – to properly vet these people and for our law enforcement to even understand the nature of radical Islamists."
"Why this person was able to go under the radar; why he went all the way through the State Department vetting process – because there's no vetting process that vets for extremist religious ideology," she said. According to the attorney, the employees of the relevant US agencies "haven't been properly trained" and are unaware of the most basic things, like who the Wahhabis are and what Sharia Law is.
"It's very likely that [Alfallaj] didn't even have to try hard to deceive" the US authorities, Breedon said. "The State Department is asking questions and they're expecting an honest answer. And these people, especially, if they have terrorist ties or connections, are never going to be honest on a 'yes' or 'no' questionnaire… If we don't know how to read between the lines or truly understand their ideology we'll continue to not catch these people."
The jihadists are able to freely come and stay in the US unhampered because "the FBI has many problems right now," Breedon said. "The FBI has been too busy with trying to harm President Donald Trump… or trying to go after these supposed Russian hackers. You have the FBI spending… millions of dollars for the special investigation into these things the American people don't care about, so it's very likely that something as important as allowing a terrorist to get a US visa would fall under the rug."
Another unhelpful thing is the Western model of "we can't offend anybody," Breedon believes. In 2016, when Omar Mateen killed 49 people and injured 58 others at an Orlando gay club, "the FBI had ample warning that the Orlando attacker was a threat, but because he was Muslim they didn't want to look into it; they didn't want to be seen as targeting a certain religious group – and because of that lots of people died."
Breedon also refuted the FBI's claims that it needs more funding to be effective, reminding that "reports have come out with school shootings in the US where the FBI many times received a phone call warning them about these shooters and… the FBI didn't follow up. It's not so much a lack of resources as it is a lack of knowledge and understanding about threats that matter the most," she said.
Former US diplomat, Jim Jatras, told RT that the "incompetence" of the US security agencies could be the simplest explanation for Alfallaj's seven-year stay in the US. "We know of many cases where people, who should've been on the watch list, weren't there because of some bureaucratic mix up or because they had trouble with the names. As you know, especially, with Arabic names, sometimes there's a lot of confusion or differences how they are rendered into English."
"The other explanation is that this gentleman is a Saudi and there was some sort of favoritism involved. That perhaps some agency had an interest in him for other reasons and he was given special treatment as a result," Jatras said.
READ MORE: Ohio man pleads guilty to joining Al-Qaeda in Syria
If this assumption turns out to be valid then "it also may show that there are agencies that have their own priorities that are not necessarily the same as those of the American people and keeping the American people safe… This is an ongoing problem, especially, with regard to the kind of support we've been giving to terrorist groups in many countries over the last decades," he said.
Think your friends would be interested? Share this story!
You can share this story on social media: