Soldier accused of ISIS links was obsessed with videos of beheadings & suicide bombings – court docs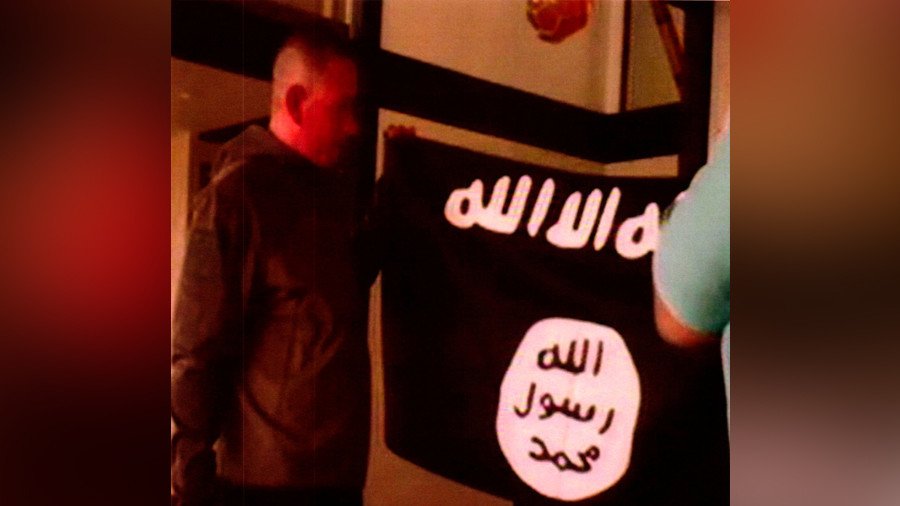 A Hawaii-based US Army soldier who is accused of providing material support to ISIS was obsessed with terrorist videos, laughing at them and insulting the victims, an unsealed FBI affidavit and other court documents show.
The papers unsealed on Monday and seen by AP include revelations from an FBI informant, who the soldier – Ikaika Erik Kang – believed to be an ISIS member. Kang was assigned to Schofield Barracks, a US Army installation in Honolulu and served with the 25th Combat Aviation Brigade before his arrest in July 2017.
The soldier began researching Islam in 2014 and was obsessed with ISIS videos showing beheadings and suicide bombings, according to the unnamed informant. He could watch them four or five hours each day and more on the weekends, the informant recalled, remembering "feeling sick to his stomach, while Kang laughed and insulted the victims" of terrorist attacks.
According to one of the unsealed documents, the soldier told the informant that if he were an ISIS member, he would be a suicide bomber and blow up Schofield Barracks. The man wanted to move to the Middle East to "join the cause" and was "only in the military for a paycheck."
In September 2016, the accused revealed to the informant that "if he were to do something like shoot up a large gathering, it would be out of his hatred for white people, the wicked and non-Muslims."
On Tuesday, Kang's defense attorney, Birney Bervar, said that he hadn't seen the documents. Bervar previously insisted that his client was suffering from Post-traumatic stress disorder (PTSD) after deployments in Iraq and Afghanistan.
According to the indictment and an FBI affidavit released earlier, Kang met FBI undercover agents whom he believed to be ISIS members. He handed them a drone, classified military information, and military equipment.
The soldier has been indicted with four counts of trying to provide material support to ISIS. Kang pleaded not guilty in the case and is being detained without bail. His trial is scheduled for later this year.
Kang enlisted in the US Army in December 2001, months after the 9/11 attacks, according to local media. During the course of his military career, he received numerous medals, including a Global War on Terrorism Service Medal.
Back in July, his father said he was shocked by the allegations. "I'm just in shock. He's a great kid. He's not real outgoing, he's never been, but neither was I," Clifford Kang told Hawaii News Now.
The soldier, however, had a series of violent episodes at work and his security clearance was once even revoked because of his behavior. According to one source, Kang sympathized with the 2016 Orlando Pulse Nightclub gunman, who killed 49 people. Kang reportedly said the attacker, Omar Mateen, "did what he had to do." The same source claimed that Kang one told him that "Hitler was right, saying he believed in the mass killing of Jews."
You can share this story on social media: