US Army soldier in Hawaii charged with supporting ISIS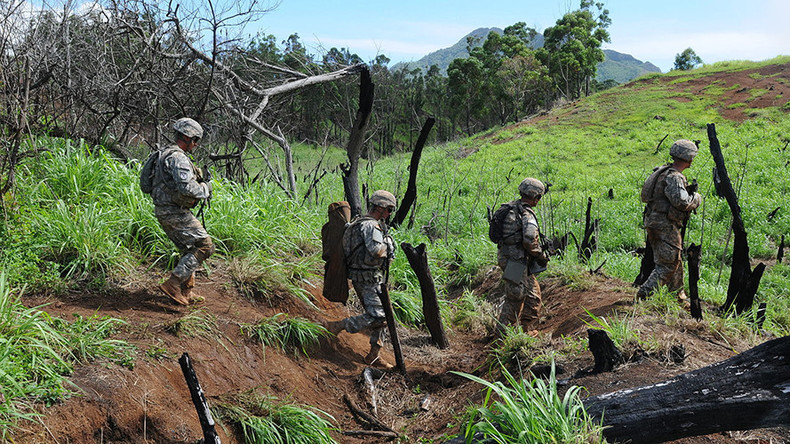 A Hawaii-based active duty US Army soldier, Ikaika Erik Kang, has been arrested on suspicion of providing material support to the Islamic State. He had been under FBI investigation for over a year.
Kang, 34, reportedly tried to provide military documents and training to Islamic State (IS, formerly ISIS/ISIL), the US Army said Monday in a statement, according to KGMB.
Kang was reportedly taken into custody Saturday night by an FBI SWAT team at his apartment in Waipahu.
He had been assigned to Schofield Barracks in Honolulu and was with the 25th Infantry Division, FBI spokesman Arnold Laanui told KGMB. Kang also reportedly completed tours in Iraq and Afghanistan.
The Army and FBI were investigating Kang for over a year, the FBI special agent in charge, Paul D. Delacourt, said in a statement. Kang is believed to be a lone actor.
The soldier will be arraigned on suspicion of providing material support to IS in federal court at 2:30pm local time, or 8:30pm Eastern, on Monday, NBC News reported.
You can share this story on social media: