'Big fat brick into hornet's nest': Trump reportedly calls invasion of Iraq 'worst decision ever'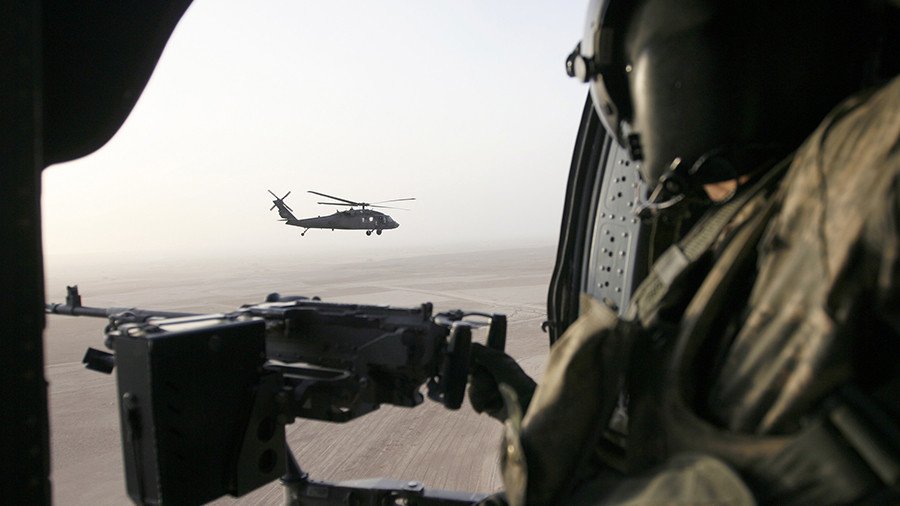 US President Donald Trump has reportedly scorched former President George W. Bush's decision to invade Iraq, calling it "worst decision ever made" and compared the war to throwing a "big fat brick" into hornet's nest.
The remarks were made by Trump during a fundraiser at his Mar-a-Lago resort on Saturday, CNN reported, claiming it obtained a recording of the event. Trump reportedly turned on Bush over his decision on to invade Iraq in 2003.
"Here we are, like the dummies of the world, because we had bad politicians running our country for a long time," Trump said, adding that the Iraq invasion was "the single worst decision ever made," amounting to "throwing a big fat brick into a hornet's nest."
Trump also mocked the Intelligence Community for providing faulty "evidence" that was supposed to prove Baghdad possessed weapons of mass destruction (WMD).
"That was Bush. Another real genius. That was Bush," Trump said. "That turned out to be wonderful intelligence. You know? Great intelligence agency there."
Trump has repeatedly expressed distrust towards the US Intelligence Community, citing its faulty assessment of Saddam Hussein's alleged WMD stockpile as one of the reasons. Last July, the US president said that the WMD flop "led to one big mess."
Relations between Trump and the Bush family also appear to be quite strained, as he was never endorsed by any of the powerful Republicans during his presidential campaign. Moreover, George W. Bush has described the incumbent president as a "guy [who] doesn't know what it means to be president," while his farther, former President George H.W. Bush simply called Trump "a blowhard."
You can share this story on social media: