US State Dept approves sale of $47mn worth of anti-tank missiles to Ukraine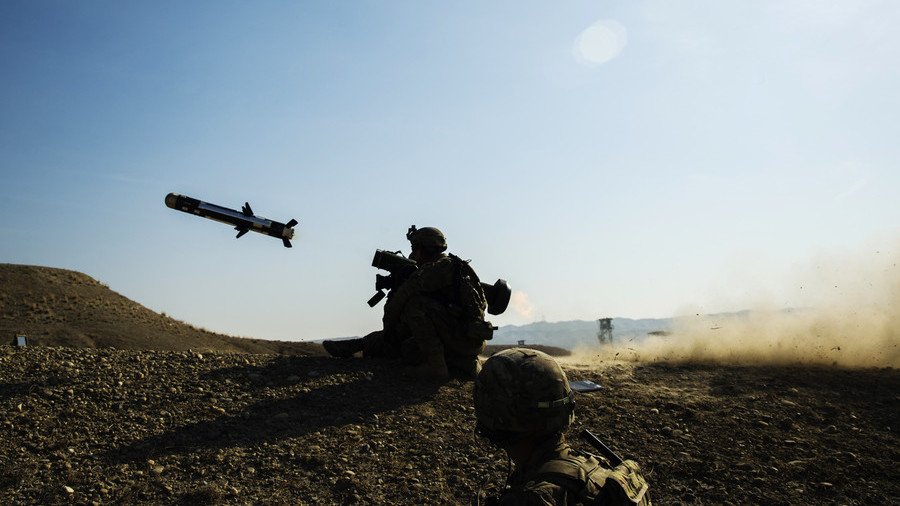 The US Department of State has signed off on the sale of Javelin anti-tank missiles to the government of Ukraine, the Pentagon has confirmed. The deal is valued at $47 million and needs congressional approval next.
If approved by Congress, the deal would involve the sale of 210 missiles and 37 command units, Defense News reported, citing Pentagon sources. The Pentagon claims it will not affect the military balance in the region, where the Kiev government is locked in conflict with two regions in the east of the country. Kiev has been accusing Moscow of backing the rebels, to the point of officially designating Russia an "aggressor" state.
"The Javelin system will help Ukraine build its long-term defense capacity to defend its sovereignty and territorial integrity in order to meet its national defense requirements," the Pentagon said in a statement.
Earlier this week, Ukrainian President Petro Poroshenko said he was expecting the first lethal weapons deliveries from the US to take place "in a very few weeks," without specifying what weapons Kiev is supposed to receive. The Pentagon, however, was more careful about the timeline. "On weapons delivery, it is premature to speculate on when that will happen," US Department of Defense spokesperson Sheryll Klinkel told Sputnik.
The 2018 National Defense Authorization Act (NDAA) approved increased US military aid to Kiev, including lethal weapons. Until now, the US has assisted Ukraine's military with logistics, intelligence, training and other types of support.
Washington has accused Russia of invading Ukraine since 2014, when armed activists backed by the US seized power in Kiev. Residents of several regions, including Donetsk, Lugansk and Crimea, refused to accept the new government's policies.
Crimea voted to rejoin Russia, which it was separated from in 1954 by a decree of the Soviet leadership. Donetsk and Lugansk declared independence and have since been fighting off attempts by Ukraine's military to "reintegrate" them by force.
Moscow denies involvement in the Ukrainian conflict, of which no consistent proof has been produced to date. It has repeatedly warned Washington against allowing lethal arms exports to Ukraine, saying it will stoke the military conflict and embolden Kiev's offensive in the east of the country, further endangering the civilians that are already suffering there.
If you like this story, share it with a friend!
You can share this story on social media: