Major US sporting retailer ends sale of assault-style weapons at outlets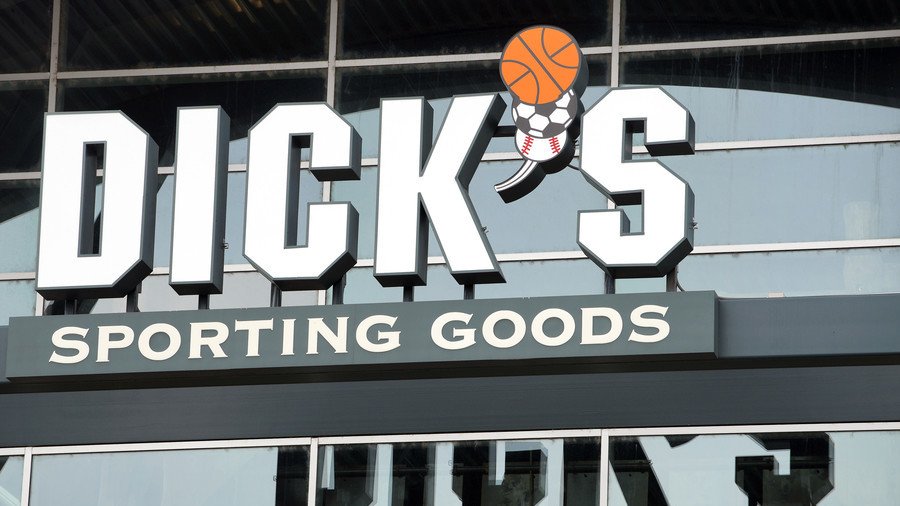 One of largest sports retailers in the US will halt the sale of assault-style weapons at all its outlets, according the firm's chief executive. Dick's Sporting Goods CEO Ed Stack says he expects a backlash.
The move, along with a string of other measures governing weapons sales, was announced during an appearance on ABC's 'Good Morning America.' Stack said he and his fellow executives were moved by the revelation that Parkland shooter Nikolas Cruz purchased a weapon from one of the outlets prior to the shooting.
"Following all of the rules and laws, we sold a shotgun to the Parkland shooter in November of 2017. It was not the gun, nor type of gun, he used in the shooting. But it could have been," Stack said in a statement on the company's website. "Clearly this indicates on so many levels that the systems in place are not effective to protect our kids and our citizens. We believe it's time to do something about it."
The company had stopped the sale of the rifles after the 2012 Sandy Hook massacre in Newtown, Connecticut, but still permitted the sale of the weapons in its 35 Field & Stream stores. The chain will also no longer sell firearms to anyone under 21 years of age, nor will it sell high capacity magazines. It also promised to continue not selling bump stocks which allow semi-automatic weapons to operate like automatic weapons.
READ MORE: Florida police arrest teen after 'online threats to kill students'
Politicians and commentators took to Twitter to welcome the move, praising the company for its "leadership" and criticizing US President Donald Trump for his perceived inaction in the aftermath of the Parkland shooting. Meanwhile, others believe the measures should act as a blueprint for new gun control legislation.
Some on Twitter believe the announcement is nothing more than a PR stunt or a cost-saving exercise for the store while other conservative elements on the social media platform have called for a boycott of Dick's.
Think your friends would be interested? Share this story!
You can share this story on social media: