6 facts about Brad Parscale, digital guru to lead Trump 2020 campaign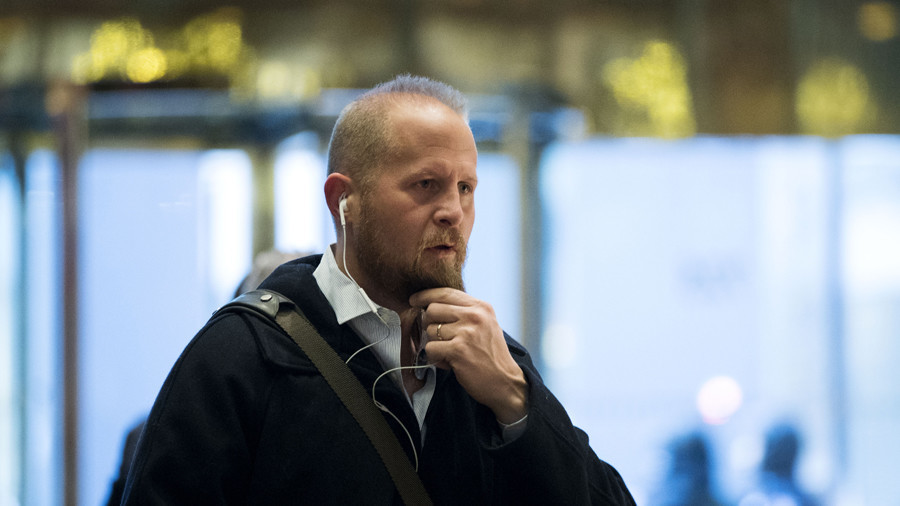 Brad Parscale was the brains behind President Donald Trump's social media game in the 2016 presidential election. Now, he will reportedly lead Trump's re-election campaign in 2020.
Who is Parscale?
1. Digital guru
Under Parscale's guidance, Trump earned more comments and shares than former Secretary of State Clinton during the 2016 election, ensuring Trump's bids received a boost from Facebook's click model. This meant that his campaign received more media coverage for less money than Clinton's.
"I think Donald Trump won, but I think Facebook was the method – it was the highway in which his car drove on," Parscale told CBS's 60 Minutes in October 2017.
2. Family friend
Parscale joined the Trump Organization as a digital media strategist in 2011. His relationship with the Trump family is tight-knit; he's reportedly close friends with Trump's son-in-law, Jared Kushner, and he employs Trump's daughter-in-law, Lara Trump.
"Brad is an amazing talent and was pivotal to our success in 2016. He has our family's complete trust and is the perfect person to be at the helm of the campaign," Trump's son, Eric Trump, said in a statement published on Trump's 2020 campaign website Tuesday.
Trump actually filed for re-election the day he took office.
3. Master of Facebook 'dark posts'
For the campaign, Parscale masterminded a series of Facebook "dark posts," a type of animated ad that can be seen only by "people we want to see it," as he explained in an October 2016 Bloomberg interview.
One ad, targeted to African-Americans, showed a message that said "Hillary thinks African Americans are super predators," a quote taken from a speech she made in 1996. Clinton she later apologized for the comment, when confronted.
Facebook banned 'dark posts,' in 2017, under pressure from Congress.
4. Testified before House Intel committee
Parscale was questioned by the House Intelligence Committee in a closed session over accusations surrounding Trump's alleged collusion with Russia. In a statement about his forthcoming testimony, Parscale said he is "unaware of any Russian involvement in the digital and data operations" of Trump's campaign.
They used "the exact same digital marketing strategies that are used every day by corporate America," he said.
5. Expert fundraiser
Parscale is adept at rustling up cash. Two firms led by Parscale made at least $5.1 million in 2017 from Trump's re-election campaign, the Republican National Committee and a pro-Trump super PAC called America First Action.
Parscale himself personally earned $15,000 from the reelection campaign in January 2017, according to BuzzFeed. Trump's re-election committee raised $21 million in 2017.
6. Superman?
A self-proclaimed former "farm boy from Kansas," Parscale started out with a small $500 investment in 2004. He is six feet, eight inches tall and a former college basketball player.
Like this story? Share it with a friend!
You can share this story on social media: