Seattle author mistakes Norwegian flag for Confederate flag, alerts local newspaper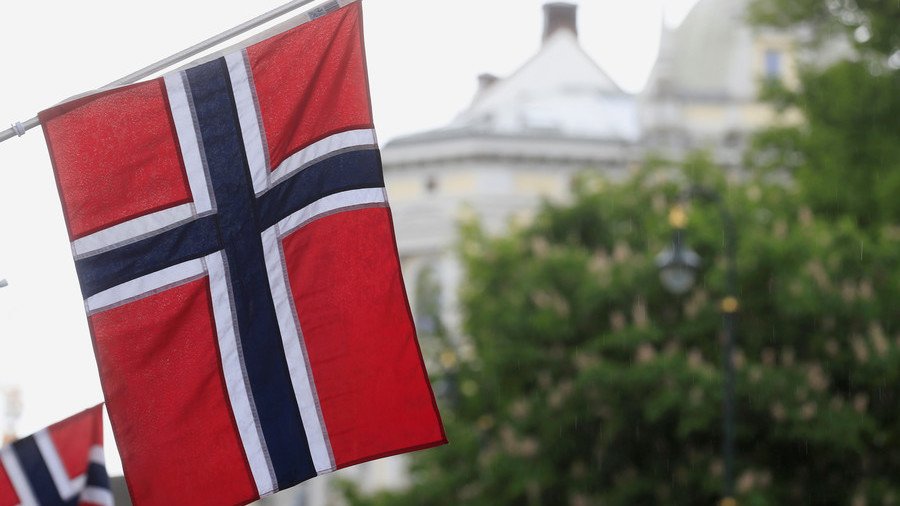 When a New York Times bestselling author noticed a blue-and-red flag flying near her home, she tipped off the local newspaper to report a "Confederate flag." But there was just one little problem – it was a Norwegian flag.
The tip-off to the Seattle Times came from true-crime author Rebecca Morris. "Hi. Suddenly there is a Confederate flag flying in front of a house in my Greenwood neighborhood. It is at the north-east corner of 92nd and Palatine, just a block west of 92nd and Greenwood Ave N. I would love to know what this 'means'… but of course don't want to knock on their door. Maybe others in the area are flying the flag? Maybe it's a story? Thank you."
The Seattle Times was on the case, driving directly to scene. But when they arrived, they didn't see the Confederate flag at all. It was a Norwegian flag, being proudly flown by a Norwegian-American, who is showing his support to the Scandinavian country during the Olympics.
"That's a Norwegian flag," homeowner Darold Normal Stangeland told the Seattle Times. "It's been up there since the start of the Olympics. I'm a proud Norwegian-American. My parents emigrated here in the mid-1950s. He skippered tugboats," Stangeland continued.
When Morris was informed of her mistake, she responded with a simple "Are you kidding me?" and noted that she had even looked up the Confederate flag online.
On second glance, however, Morris admitted her error. "Well, it does look like the Norwegian flag!" she said. "Maybe that's the story... we're so stressed by all things political that we see things that aren't there."
It's not the first time there's been a mix-up between the two flags, both of which bear the colors blue, red, and white. In 2012, a woman in New York came under fire after flying a miniature Norwegian flag. "It was embarrassing," she said at the time. "Everyone in the county was asking me if I'm flying a rebel flag."
The Confederate flag has long been a controversial symbol in the US, due to its historic ties to slavery and segregation. Critics say that flying the flag is a way of defending slavery, while others say the flag is about honoring the history of the American South.
Like this story? Share it with a friend!
You can share this story on social media: