US Pacific Command Admiral ready for war with China, but hopes it won't happen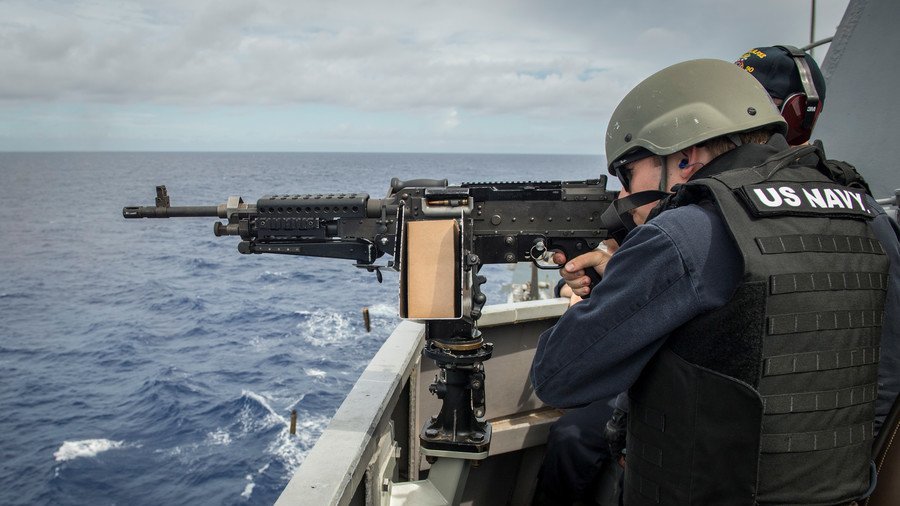 The next US ambassador to Australia and the current Pacific Command (PACOM) Admiral Harry Harris addressed Congress with a hardline proposal to deter China's growing influence in the Asia-Pacific region.
In his speech, Harris commended regional non-NATO ally Australia for its role as a hub for PACOM's military prowess in the Pacific Ocean. "Australia is one of the keys to a rules-based international order," he asserted, signalling that the country would play an increasing part in America's new doctrine.
"China's ongoing military buildup, advancement, and modernization are core elements of their strategy to supplant the U.S. as the security partner of choice for countries in the Indo-Pacific, but China also holds clear global ambitions," Harris continued.
"At the end of the day the ability to wage war is important or you become a paper tiger. [We will] cooperate where we can, but remain ready to confront where we must," he remarked. "I'm hopeful that it won't come to a conflict with China, but we must all be prepared for that if it should come to that."
However, Harris' rhetoric may not be so well-received, as Canberra's interests remain intrinsically linked to the Chinese.
"[We] have a staunch, strong ally in Washington, a good friend in Washington, and we have a very good friend in Beijing," Australian prime minister Malcolm Turnbull stated in a joint press conference with his Chinese counterpart back in March last year.
"The idea that Australia has to choose between China and the United States is not correct," he added.
Harris's stance comes at a time when relations between the US and China can hardly be called friendly. After Beijing brushed off a July 12, 2016 UN Permanent Court of Arbitration ruling, arguing in favor of the Philippines' sovereignty over territorial waters in the South China Sea and began building military infrastructure on the Spratly and Paracel Islands, the US advocated 'freedom of navigation' in the waters around them.
China has protested the US's presence in the South China Sea. Tensions rose between the two countries after the US Navy sailed the USS Dewey past Mischief Reef last May and USS Stethem past the Triton Islands last July. The USS McCain also entered China's territorial waters last August to challenge China in another 'freedom of navigation' mission.
You can share this story on social media: