Pence raises prospects for talks with North Korea, sanctions to continue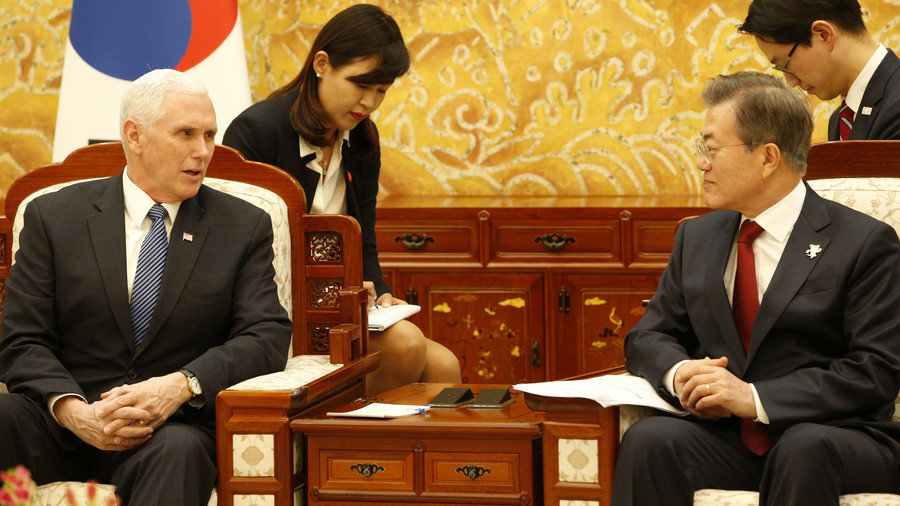 US Vice President Mike Pence says Washington is open to talks with North Korea. Even though he emphasized talks are not negotiations, it shows the US has changed its attitude.
"We want to make sure North Korea understands us, and if there's an opportunity for talks that can communicate the fixed policy of the United States of America to them, the president has made it clear he always believes in talking. But talking is not negotiation – talking is understanding one another," Pence said on Wednesday.
The idea on meeting with North Korea has been rejected by Washington for months, as the New York Times reported.
Pence's decision comes at a time of increasing rapprochement between Democratic People's Republic of Korea (DPRK) leadership and South Korean president Moon Jae-In, after DPRK senior advisor Kim Yo-Jong invited Moon for further talk on the sidelines of the 2018 Winter Olympics, currently being held in PyeongChang, South Korea. The decision was considered a victory for thawing relations between the Koreas.
"The United States, too, looks positively at South-North Korean dialogue and has expressed its willingness to start dialogue with the North," president Moon stated via his spokesperson Kim Eui-Kyeom.
However, in an interview with Axios, Pence said that the US will continue to impose sanctions and diplomatic pressure on North Korea.
North Korea is the most tyrannical and oppressive regime on the planet. North Korea needs to understand that nothing will change until North Korea permanently abandons its nuclear weapon and ballistic missile programs. #Axios360pic.twitter.com/E8qF6EbO2M

— Vice President Mike Pence (@VP) February 14, 2018
US Secretary of State Rex Tillerson said that it was "too early" to hold any discussions between the Koreas.
"We've said for some time it's really up to the North Koreans to decide when they're ready to engage with us in a sincere way, a meaningful way," he said. "They know what has to be on the table for conversations," Tillerson stated in a press conference in Egypt.