White House announces $1.5 trillion infrastructure package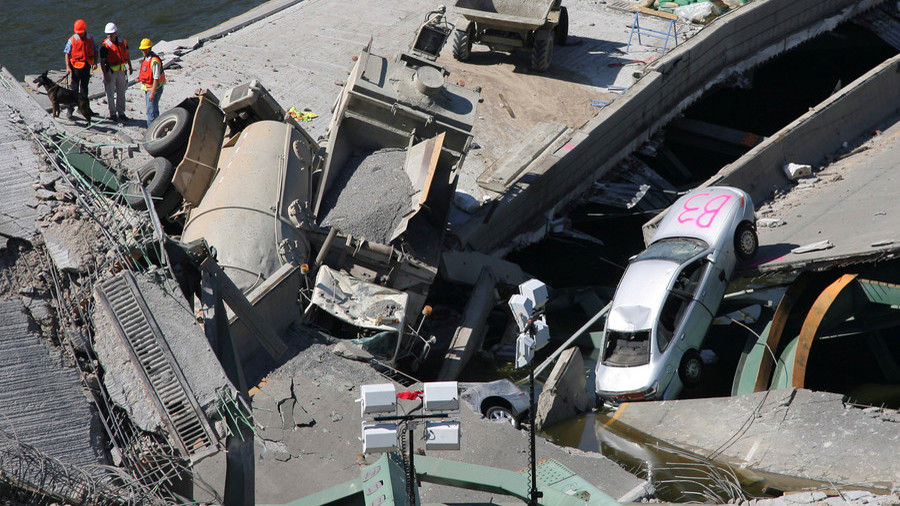 President Donald Trump has announced a sweeping infrastructure plan worth $1.5 trillion. It is part of a broader $4 trillion-plus budget plan that envisions public-private partnerships to revamp America's aging structures.
The 55-page infrastructure plan "is a roadmap for the Congress to draft and pass the most comprehensive infrastructure bill in our nation's history," according to the White House. It outlines spending which it claims will stimulate at least $1.5 trillion in new investment in areas including roads, waterways, natural resources and bridges.
The infrastructure package aims to target "more than traditional infrastructure -- like roads, bridges, and airports -- but addresses other needs like drinking and wastewater systems, waterways, water resources, energy, rural infrastructure, public lands, veterans' hospitals, and Brownfield and Superfund sites," according to the document. The latter two describe sites that require environmental cleanup.
Speaking to Fox News on Monday, Trump called the plan a "commonsense and bipartisan bill."
Democrats have said the package will encourage the privatization of public services and is inadequately costed. The federal government will contribute only $200 billion to the package, with the rest coming from local and state tax reserves. Senate Minority Leader Chuck Schumer (D-New York) has meanwhile called for $1 trillion in direct federal investment.
"After repeatedly failing to live up to his infrastructure promises, the release of Trump's infrastructure plan today once again falls short," The Democratic National Committee (DNC) said in an email to reporters, following the plan's release. "Trump's plan is just another giveaway to corporations and wealthy developers at the expense of American workers, and it fails to address some of the most pressing infrastructure needs our country faces."
The proposal has also come under fire from the Natural Resources Defense Council (NRDC) over its apparent rollback of environmental regulations.
"President Trump's infrastructure proposal is a disaster … his plan includes an unacceptable corporate giveaway by truncating environmental reviews," wrote NRDC's Shelley Poticha on Twitter.
However the plan received a ringing endorsement from the National Association of Manufacturers. President Jay Timmons thanked Trump "for providing the leadership we have desperately needed to reclaim our rightful place as global leader on true 21st-century infrastructure."
Americans reacted to the infrastructure plan on Twitter:
Think your friends would be interested? Share this story!