Weinstein ordered staff to keep 'condoms & erectile pills' always handy – lawsuit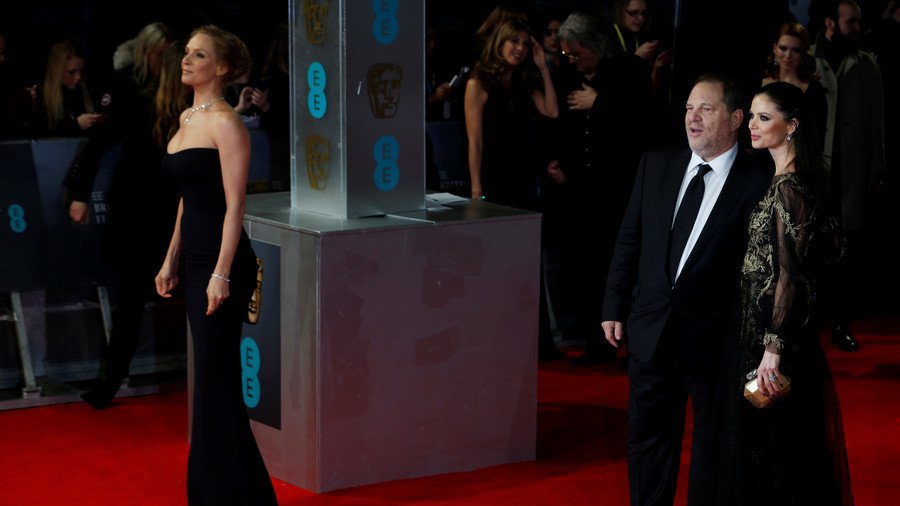 A new lawsuit against the Weinstein Co. and its founders, filed by the New York Attorney General's Office, has exposed fresh details of the "vicious and exploitative mistreatment" of company employees by the disgraced movie mogul.
A lawsuit filed by the New York Attorney General's office against Harvey Weinstein, his brother, and the Weinstein Company alleges "egregious violations" of civil rights and business laws. Neither of the respondents have spoken out about the suit.
Announced on Sunday by Attorney General Eric Schneiderman, the lawsuit includes a number of sexual harassment allegations against Harvey Weinstein, including claims he threatened to harm employees and also exposed himself to female staff.
Weinstein, who has strenuously denied engaging in non consensual activity, is also alleged to have used the resources of the successful film studio to build a network of employees that could "facilitate his sexual encounters with women."
"In part, HW [Harvey Weinstein] required executive assistants to schedule and help arrange sexual (or possible sexual) encounters for HW, even directing them to essentially badger women who refused or expressed reluctance into accepting a 'meeting' with HW," the lawsuit states.
Through subpoenas, the attorney general has begun reviewing documents, including financial records and business correspondence from The Weinstein Company. The investigation also includes testimony from past and present employees.
In one allegation dating back to 2015, Weinstein is alleged to have arranged for a female employee to set up his phone devices in his hotel room. However, the woman was then allegedly "badgered" into giving a naked Weinstein a massage.
"The incident was reported to Human Resources and to TWC executives and Board members in November 2015, but TWC took no action to formally investigate the complaint, to protect employees from HW, or to prevent future recurrence of such conduct," the lawsuit claims.
Drivers for the movie producer in New York and Los Angeles were also allegedly required to "keep condoms and erectile dysfunction injections in the car, in order to provide them to HW as needed."
"As alleged in our complaint, The Weinstein Company repeatedly broke New York law by failing to protect its employees from pervasive sexual harassment, intimidation, and discrimination," said Attorney General Schneiderman.
"Any sale of The Weinstein Company must ensure that victims will be compensated, employees will be protected going forward, and that neither perpetrators nor enablers will be unjustly enriched. Every New Yorker has a right to a workplace free of sexual harassment, intimidation, and fear."
Think your friends would be interested? Share this story!
You can share this story on social media: