Senator Rubio calls for military coup in Venezuela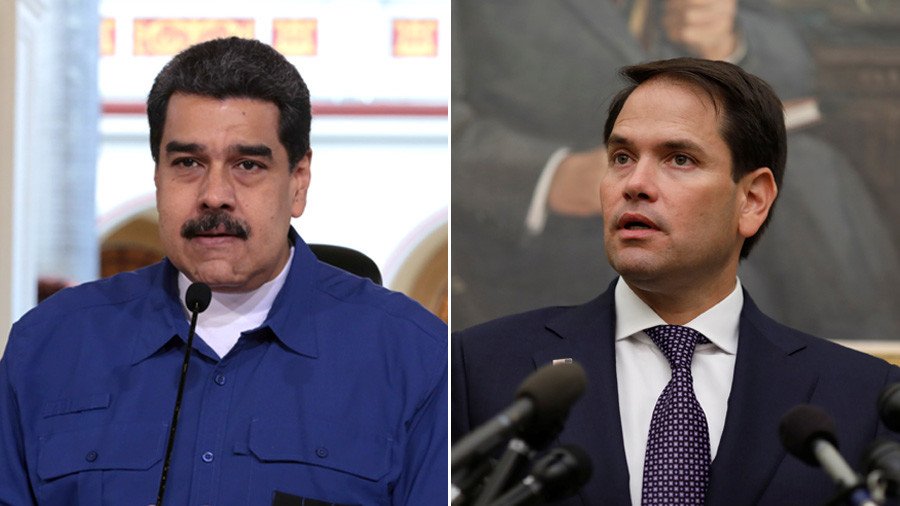 Republican Senator Marco Rubio called for the Venezuelan Armed Forces to rebel against the government, in a series of inflammatory tweets posted on Friday. The Secretary of State has hinted at support for a coup d'etat.
"The world would support the Armed Forces in #Venezuela if they decide to protect the people & restore democracy by removing a dictator," Florida Senator Rubio wrote.
Rubio's tweets come after Secretary of State Rex Tillerson on Thursday hinted at his support for a coup d'etat in Venezuela, as well as more sanctions including an embargo on Venezuela's valuable oil exports.
The Trump administration is seeking to ramp-up pressure on President Nicolas Maduro's socialist regime in the wake of alleged human rights abuses against political dissidents in the country.
"In the history of Venezuela and South American countries, it is often times that the military is the agent of change when things are so bad and the leadership can no longer serve the people," Tillerson said at the University of Texas in Austin on Thursday.
Responding to Tillerson's statements, Jorge Arreaza, the Venezuelan foreign minister, wrote: "Our sovereign democracy does not obey imperialist pressures, it obeys a free people."
Venezuela is scheduled to have a presidential election on April 22 after mediation talks between Maduro's leftist government and an opposition coalition broke down on Wednesday.
In January, Rubio urged President Donald Trump to adopt sanctions against Diosdado Cabello, an important ally of Maduro.
Many on Twitter were less than impressed by Rubio's latest foray into US foreign policy.
Think your friends would be interested? Share this story!
You can share this story on social media: