'Absurdity of gerrymandering': US Nazi is the only GOP contender for congressional seat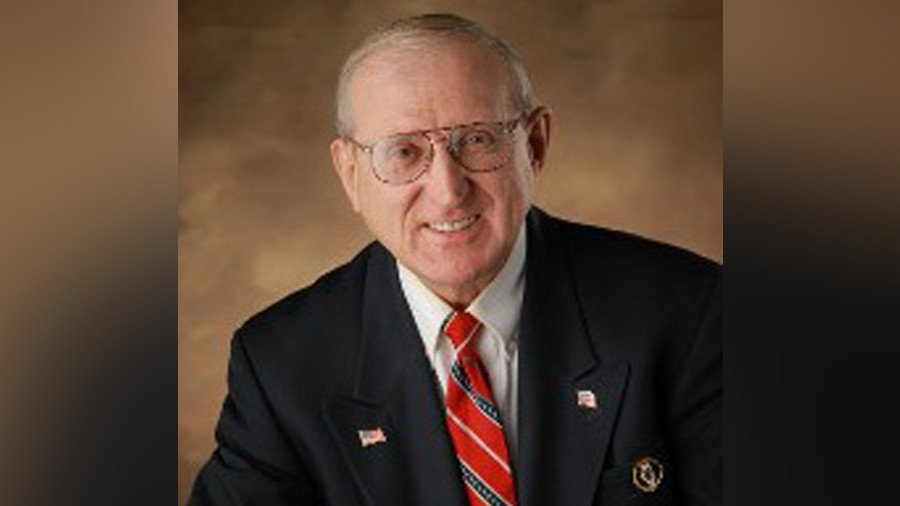 Holocaust denier Arthur Jones has been running for different offices since last century and failing, but in 2018 he is enjoying the spotlight. He is the only GOP candidate on the ballot for a Chicago-area congressional seat.
He is running unopposed on the ballot in the March 20 primary for Illinois' 3rd Congressional District, which includes a section of Chicago, in addition to Western Springs and La Grange.
And social media went crazy about it, with his name among the top 10 US trends Thursday morning.
The Illinois Republican Party has publicly distanced itself from him, but it cannot prevent him from running.
"We've tried to do everything we possibly could to prevent this person from getting on the ballot," Illinois GOP Chairman Tim Schneider said in a statement.
Jones has been active since the 70s in several US Nazi organizations and once said that the Holocaust is a lie "and nothing more than an international extortion racket by the Jews," according to the Anti-Defamation League. His campaign website includes a section entitled 'Holocaust?' which describes the Holocaust as "the biggest, blackest lie in history."
Since 1998, Jones has attempted to run for Congress in Chicago at least five times.
The December filing deadline for the March primary passed with no other Republican challenging Jones.
The district is heavily dominated by Democrats. Incumbent Representative Dan Lipinski is in his seventh term and is one of the most right-wing Democrats in Congress.
And locals see it as a problem with how the election system, dominated by two parties, works.
As a writer in the local newspaper puts it, Jones' candidacy exposes "the absurdity of gerrymandering that creates districts where a major party feels it's pointless to expend the resources fielding a serious candidate."
Rules for candidate signatures mean that third party candidates encounter greater difficulty when seeking office.
Jones managed to get his five minutes of glory on CNN on Thursday. CNN's Alisyn Camerota looked askance as Jones claimed live on the air that the Holocaust is "an extortion racket."
Like this story? Share it with a friend!
You can share this story on social media: