Voodoo ritual leaves 5yo girl with 3rd-degree facial burns in Massachusetts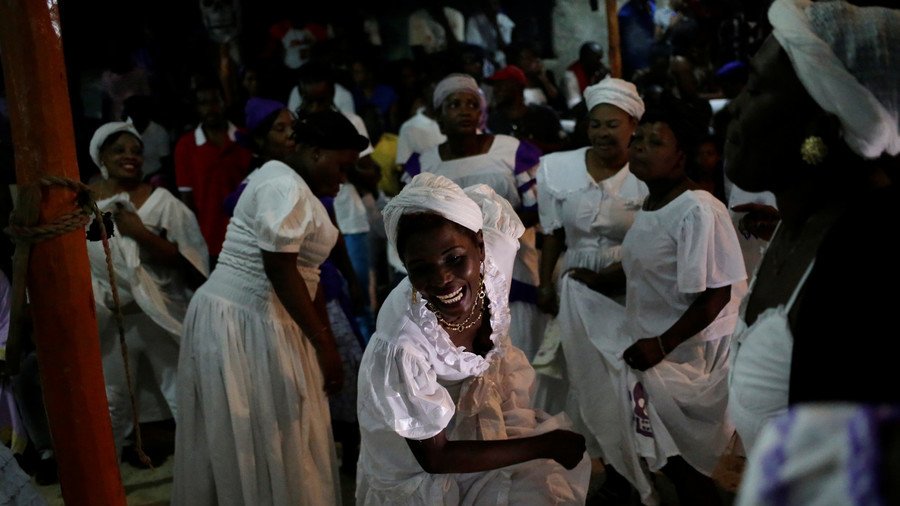 Two women have been charged with assault and battery of a child after a "cleansing" ritual on a five-year-old girl during which they cut her, rubbed a stinging substance into her eyes and held a flaming torch to her face.
The bizarre ritual was commissioned by the girl's mother, who believed evil spirits were "making her misbehave," the Brockton Enterprise reported.
Two sisters, Peggy LaBossiere, 51, and Rachel Hilaire, 40, agreed to help, performing the ritual on the child in their home in East Bridgewater, Massachusetts. The ordeal the girl went through was described by the girl's eight-year-old brother, who said the women threatened to behead him with a machete.
EAST BRIDGEWATER: Authorities say, Peggy Labossiere tied up the 5 y/o old girl and poured water and chemicals over her eyes. She did "voodoo" to get rid of the demons in her body.The girl has permanent scarring under her eyes. pic.twitter.com/N5gAnV2tHt

— Malini Basu (@WFXTMalini) 2 февраля 2018 г.
One of the sisters lit a stick on fire and blew the flames over the girl's face while the other sisters together with the girl's mother were holding the five-year-old down, the boy said. They repeatedly cut her with an object resembling a needle, drew blood and applied an irritating substance to her eyes. The torture-like ritual left the girl with third degree burns to her face and permanently mutilated.
The women saw nothing wrong in the injuries they caused the girl, telling the police that sometimes their "patients" get burned when evil spirits leave their bodies. They claimed to have vast experience in voodoo practices and routinely perform "cleansing baths," burning frankincense, myrrh and other incense. Both denied intent to harm the child, pleading not guilty to all charges on Monday.
The women are due in court next Wednesday, to determine whether they pose a danger to the public and should remain in custody for the time of the investigation. Among the charges the women face are mayhem, assault and battery using a dangerous weapon, causing an injury and indecent assault of a minor.
The girl's mother, who is of Haitian descent, was not charged and is currently undergoing treatment in a mental facility. The boy was transferred to a state foster care.
You can share this story on social media: