$24,000 crowdfunded for father who attacked pedophile doctor Larry Nassar
A GoFundMe campaign has raised more than $24,000 for the father who attacked convicted pedophile Larry Nassar in court on Friday.
Randall Margraves attempted to get his hands on the disgraced US gymnastics team doctor, who has been sentenced to 175 years in prison, after his daughters gave victim impact statements detailing the abuse they suffered at the hands of Nassar.
The visibly upset dad first asked for "five minutes in a locked room with this demon" before rushing at Nassar, only to be tackled by police.
As he was led away from the courtroom, he shouted: "I want that son of a bitch… give me one minute with that bastard."
In the aftermath of the dramatic scene a GoFundMe campaign was launched to help cover any legal costs Margraves could potentially face. The fundraiser had a goal of $1,000 but it quickly smashed that target and by Saturday morning it had already raised more than $24,000.
Because Margraves was not charged for the incident Aaron Pangborn, who set up the GoFundMe page, said he will work with the Margraves family to ensure the funds collected will go towards helping victims of sexual abuse.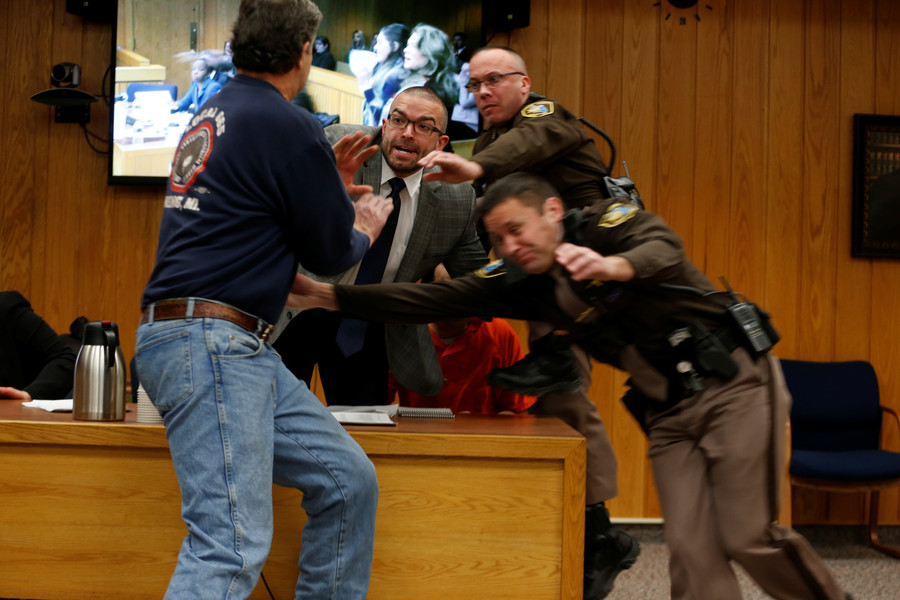 However the Margraves' lawyer said that the family had not authorized the fundraiser and suggested that donors should ask for a refund.
READ MORE: 'Little girls don't stay little forever': Victims emotionally confront pedophile doctor Larry Nassar
Margraves later apologized to the court for his outburst, saying he was devastated by hearing his daughters' statements and he lost control. "I'm not here to upstage my daughters," he said. "I'm here to help them heal."
Eaton County Circuit Judge Janice Cunningham dismissed the idea that Margraves would face charges, saying: "There is no way this court is going to issue any type of punishment due to the circumstances of this case."
In total Larry Nassar has been accused of sexual abuse by 265 women.
Like this story? Share it with a friend!
You can share this story on social media: