Top Democrats demand Ryan remove Nunes over 'that memo'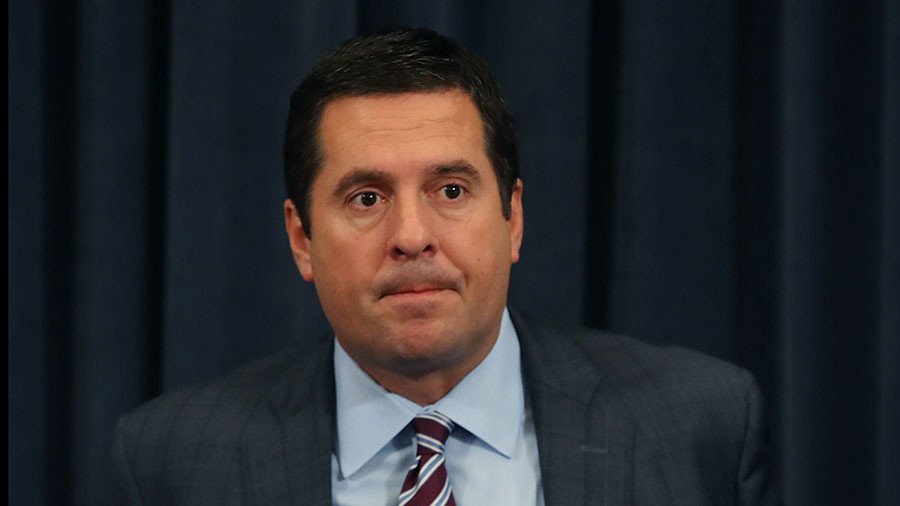 Democrat leaders Chuck Schumer and Nancy Pelosi have fired off furious letters to GOP House Speaker Paul Ryan, demanding the removal of Devin Nunes as Intelligence Committee Chair over the release of a controversial memo.
The decision by Nunes and House Republicans to publish the memo alleging anti-Trump bias and surveillance violations in the Russia probe "has taken the GOP's cover-up campaign to a new, completely unacceptable extreme," Pelosi added.
In his letter to Ryan, Senate Minority leader Schumer said "many House Republicans have decided to sow conspiracy theories and attack the integrity and credibility of federal law enforcement as a means to protect President Trump and undermine the work of Special Counsel Mueller."
"Quite simply, under your leadership, dangerous partisanship among many House Republicans seems to have taken precedence over the oath we all take to protect our nation," Schumer wrote.
The memo in question reportedly contains information on surveillance violations by the FBI and the Department of Justice. It is alleged the FBI sought a warrant to spy on President Donald Trump's associates, without disclosing that its decision was based on the infamous Trump-Russia dossier, also known as the Steele dossier, funded by Hillary Clinton's campaign.
In a statement Monday night, Pelosi said "Americans should be deeply concerned by Speaker Ryan's sanctioning of this irresponsible decision."
Meanwhile Adam Schiff, the top Democrat on the House Intelligence Committee, accused Nunes of secretly altering the soon-to-be released memo.
Democrats fear Republicans will use the document to undermine special counsel Mueller's investigation into alleged Russian interference in the 2016 election. The investigation into collusion between Trump and Russia has yet to produce any results.
The FBI has also tried to discredit the memo, saying it contains "material omissions of fact" which "fundamentally impact" its accuracy. Those claims were dismissed by Nunes as "spurious objections to allowing the American people to see information related to surveillance abuses."


You can share this story on social media: