Amazon, Berkshire, JP Morgan to form healthcare behemoth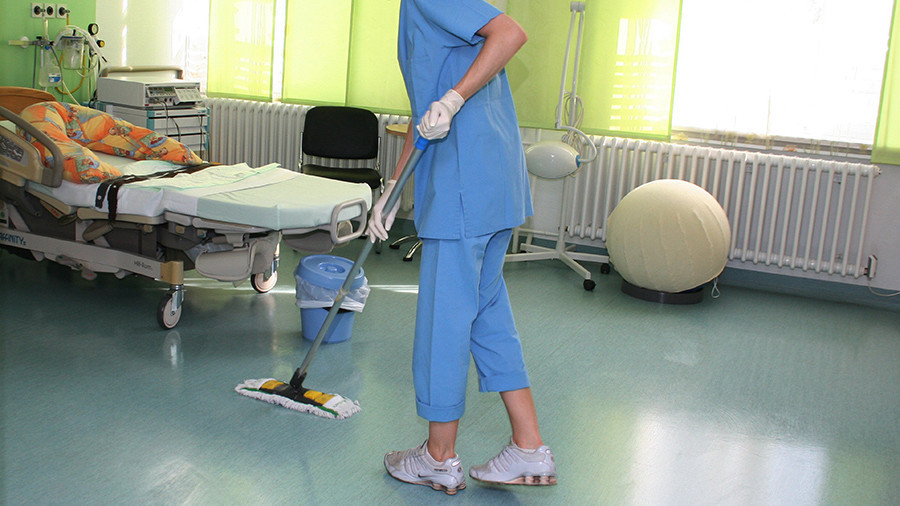 Citing the need to lower costs, corporate giants Amazon, Berkshire and JP Morgan are forming their own healthcare company for their employees and their US families.
Amazon is partnering with Warren Buffett's Berkshire Hathaway and JP Morgan Chase, the nation's largest bank, according to a statement released on Tuesday. The new healthcare company will be "free from profit-making incentives and constraints," the announcement said.
"The initial focus of the new company will be on technology solutions that will provide US employees and their families with simplified, high-quality and transparent healthcare at a reasonable cost," the companies said.
The three firms are the largest private employers in the US, with more than 1 million workers and a combined market capitalization of $1.6 trillion. For now, the healthcare company will be limited to offering services to employees and their families.
So dumb question: what exactly *is* the Amazon/JPM/Berkshire Hathaway venture? A new insurance plan for employees? A network of hospitals?

— Sarah Kliff (@sarahkliff) January 30, 2018
Details such as the company's name, base of operations and long-term leadership weren't included in the announcement.
"The ballooning costs of healthcare act as a hungry tapeworm on the American economy," said Buffett, according to CNN Money. "We share the belief that putting our collective resources behind the country's best talent can, in time, check the rise in health costs while concurrently enhancing patient satisfaction and outcomes."
The US population is approximately 325 million, with 53 million aged 65 and above receiving federal Medicare coverage. Of the remaining 272 million, 155 million rely on company healthcare insurance programs, according to government statistics. An average healthcare family plan is $5,264 per year, says the Kaiser Family Foundation.
Healthcare spending was estimated to account for about 18 percent of the US economy last year, far more than in other developed nations, according to Bloomberg.
"Hard as it might be, reducing healthcare's burden on the economy while improving outcomes for employees and their families would be worth the effort," Amazon CEO Jeff Bezos said in a statement.
In a survey of physicians' perspectives published last year in the journal PLOS One, the average estimate was that 20 percent of medical care was unneeded, including about a quarter of tests, a fifth of prescriptions and more than one in 10 medical procedures.
"The three of our companies have extraordinary resources, and our goal is to create solutions that benefit our US employees, their families and, potentially, all Americans," said JP Morgan's Jamie Dimon.
This is not the first time big companies have teamed up to tackle healthcare costs, Bloomberg reported. International Business Machine Corp, Berkshire's BNSF Railway and American Express Co were the founding members of the Health Transformation Alliance, which now includes 40 big companies that wanted to transform healthcare. The group eventually partnered with industry groups such as CVS and UnitedHealth Group Inc's OptumRx.
Berkshire Hathaway owns the auto insurer Geico, and is a major player in the insurance and re-insurance business. It has not offered health insurance so far.
Shares of established health insurers such as UnitedHealth, Anthem, Aetna, and Cigna opened sharply lower on Tuesday following the announcement, as did shares of the hospital operator Humana, drugstore retailers CVS and Walgreens, and prescription service Express Script.
You can share this story on social media: