Senate votes to begin Obamacare repeal debate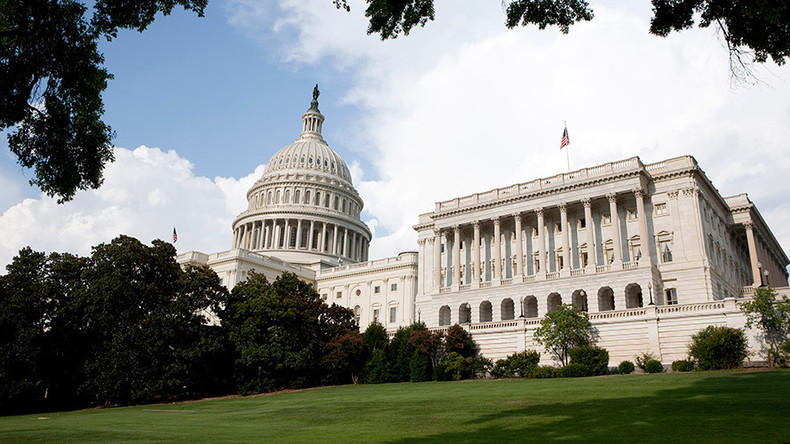 The US Senate voted to begin debate on the Republican proposal to repeal the previous administration's healthcare law, after President Donald Trump urged them to "do the right thing." Vice-President Pence cast the tie-breaking vote.
Protesters interrupted the start of the roll call vote at 2:30 pm, chanting "Kill that bill!" and "Shame! Shame!" but were removed by the sergeant-at-arms. Their shouts could still be heard from the hallway as the vote proceeded.
Senators Susan Collins (R-Maine) and Lisa Murkowski (R-Alaska) voted against the motion. After a lengthy pause, Senator John McCain (R-Arizona) walked into the chamber at 3 PM, to applause from his colleagues, and cast his vote in favor of debate.
McCain was recently diagnosed with brain cancer, and the initial vote on Obamacare repeal was postponed after the Republican leadership realized it wouldn't have enough votes in his absence.
All of the Senate Democrats then proceeded to vote "no," making it necessary for Vice President Mike Pence to cast the tie-breaking vote at 3:09pm.
After the vote, McCain took the floor to address his colleagues, urging them to restore greatness to the Senate and engage in bipartisanship.
"I will not vote for this bill as it is today," he said, calling for the Republican proposal to follow the process through committees, hearings and amendments.
"We are not the president's subordinates! We are his equals!" he said at one point, urging his fellow senators to be more assertive in domestic and foreign policy, before announcing he will return to Arizona for a while to recover from his illness.
McCain was diagnosed with glioblastoma, an aggressive brain cancer that is usually fatal, with fewer than 5 percent of patients surviving for more than five years.
Appearing outside the White House with Lebanese Prime Minister Saad Hariri, Trump thanked McCain for making the trip to Washington and praised the outcome of the vote.
"I'm very happy with the result," Trump said. "This is the beginning of the end for the disaster known as Obamacare."
You can share this story on social media: