Deep state takedown? Fan fury after Sean Hannity's Twitter account disappears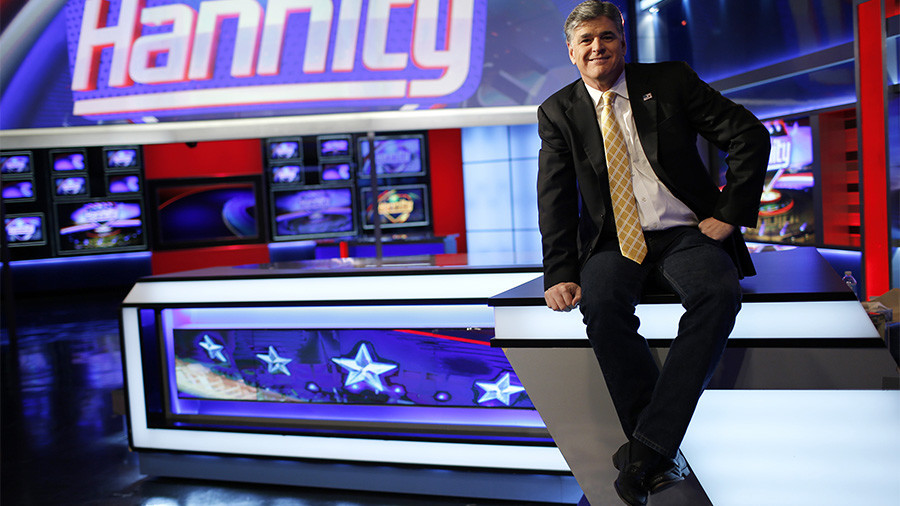 Fox News broadcaster Sean Hannity disappeared from the Twittersphere overnight – and all he left behind was one cryptic 'clue.'
The account of the conservative television host was apparently removed from the platform late on Friday or in the early hours of Saturday morning. Hannity's last tweet, which read "Form Submission 1649 #Hannity," was reportedly taken down and reposted three times.
The disappearance of the broadcaster's profile has sparked a hysterical reaction online, with fans taking to the platform to decry what they believe to be the malign influence of the deep state.
While some mused about the possibility that the shutdown was self-sabotage or a Twitter employee gone rogue, hardcore Hannity supporters directed their outrage at Twitter Support.
Theories about the significance of Hannity's final tweet have ranged from vague allusions to things such as the laws governing false imprisonment and the way in which the Obama administration reworked the application process for requesting government contract funds.
Whatever the reason for the shutdown, the name of conservative critics' favorite suspect couldn't be ignored for long - however jokingly.
The account reappeared Saturday after several hours offline, with the mysterious "Form Submission 1649" tweet still at the top of the broadcaster's feed.
Like this story? Share it with a friend!
You can share this story on social media: