Soy wars: Monsanto faces battle over $40bn market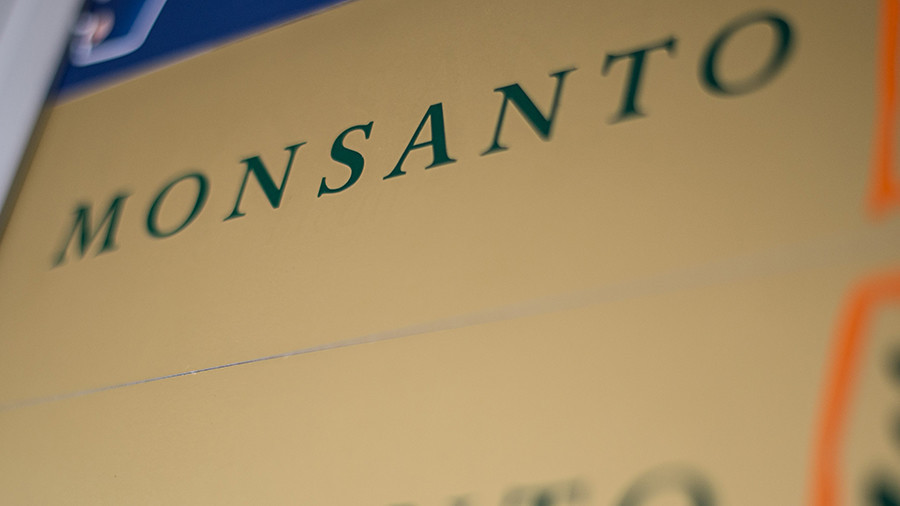 The dominant seed and herbicide manufacturer in the US is about to face competition from two rival corporations in the lucrative market for genetically modified soybeans.
Soybeans are the key ingredient in animal feed, used to fatten the world's cattle, pigs, chickens and even fish. Monsanto's soybean seeds totalled almost $2.7 billion in 2017, or about a fifth of the company's total net sales, according to Reuters.
"Our competitors' success could render our existing products less competitive, resulting in reduced sales compared to our expectations or past results," Monsanto said in an annual report filed with the US Securities and Exchange Commission last year.
German-based BASF and the American-based DowDuPont have their own varieties of genetically modified soybean seed they want to bring to the market.
BASF is about to enter the market with an soybean line called LibertyLink, which it is acquiring from Bayer AG. The company is waiting for Monsanto and Bayer to close their proposed $63.5 billion merger before it can take over LibertyLink.
DowDuPont also wants to join the market but it needs approval from Chinese regulators before it can widely market and sell its new soybean product, Enlist E3. These soybeans are bred to resist glyphosate, glyfosinate and 2,4-D, an ingredient in Agent Orange, used by the US military to defoliate jungle in the Vietnam War. Until China grants its approval, sales will be limited to US farmers who only deliver their harvest to Archer Daniels Midland Co facilities.
The market opened up when Monsanto's Roundup Ready line of seeds lost effectiveness, and its new Xtend soybean paired with Xtendimax with VaporGrip herbicide caused a national scandal over crop damage. The Xtend series uses the herbicide dicamba, which is volatile and tends to evaporate from the soil when it has been sprayed and spread in unpredictable directions.
Farmers in the US heartland have filed at least 11 dicamba lawsuits in federal courts over the last two years against Monsanto, alleging the company that makes the weedkiller sold a defective product to farms despite numerous signs that it could damage neighboring crops.
Last summer farmers planting the new dicamba-resistant seeds suffered damage to an estimated 3.6 million acres of soybeans. In August, farmers began posting photographs of beanfields, peach orchards and vegetable gardens withering away. Millions of acres of damaged crops have been blamed on XtendiMax and other dicamba-based herbicides.
The growers hope to eventually secure a general settlement to cover millions of dollars of crop losses and the cost of protecting their fields from the continued use of the herbicide.
In December last year, Monsanto offered cash incentives to farmers to continue using XtendiMax, its controversial herbicide. In a promotional campaign, the company promised $6 per acre in cash to farmers who lather their Xtend soybeans in Xtendimax and VaporGrip. One acre of crops typically needs about $11 worth of XtendiMax.
Monsanto pioneered crops that were genetically modified to tolerate glyphosate (better known under the trade name Roundup) but after two decades of heavy exposure, devastating weeds like Palmer amaranth or pigweed developed a resistance to the weedkiller, leaving farmers looking for new tools.
Monsanto's genetically-modified seeds and agricultural products have faced scrutiny from farmers and governments alike. In November, the State of California added glyphosate to a list of cancer-causing chemicals – a decision which the agrochemical giant says it will fight in court.
The company faces similar resistance in Europe. French President Emmanuel Macron vowed in November to ban glyphosate within three years. The product, used worldwide for decades, has been at the epicenter of heated debates since 2015, when a study by the World Health Organization linked the chemical to cancer.
You can share this story on social media: