Philadelphia approves 'supervised injection' of heroin, other drugs amid opioid epidemic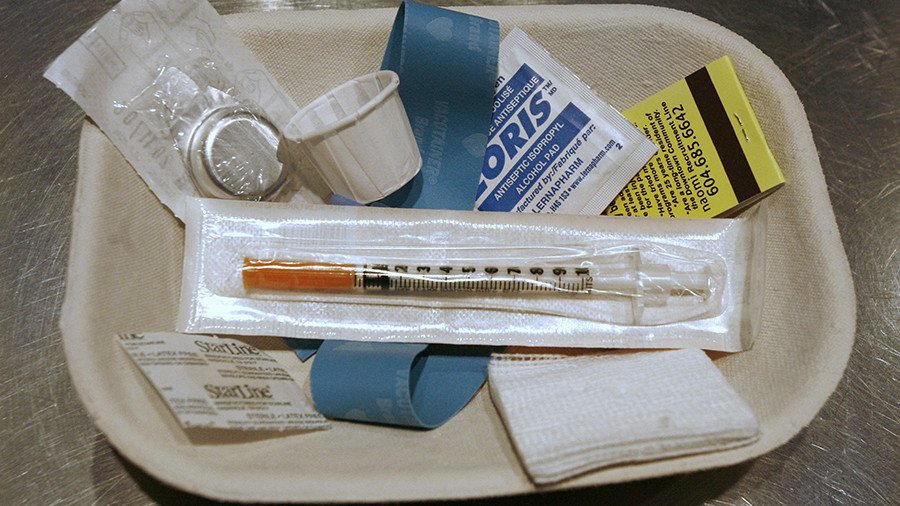 Officials in Philadelphia are moving to open safe-injection sites for drugs like fentanyl and heroin as the opioid crisis persists. But the state attorney general insists there's "no safe way to inject" the highly addictive drugs.
Officials in Philadelphia announced on Tuesday that they would encourage the creation of addiction engagement sites that would oversee medically-supervised consumption of drugs, WCAU reports.
Such a center is called a safe-injection site, and they are staffed with medical professionals who can immediately respond in the event of an overdose. The sites also provide critical access to clean medical supplies, such as needles, along with addiction rehabilitation services, according to WCAU.
City officials have yet to announce a framework for overseeing the program, potential locations, or a timeline for when sites could open.
According to a scientific review of safe injection sites released by city officials, the sites could save between 24 and 76 lives each year, while also preventing as many as 18 cases of HIV and 213 cases of hepatitis C. Philadelphia saw more than 1,200 overdose deaths in 2017, and is now in the midst of its deadliest public health crisis in modern history, the Philly Voice reports.
Philadelphia Health Commissioner Dr Thomas Farley said the basic purpose of the sites would be speaking with drug users and offering them addiction treatment services.
Farley stated that the sites "bring people into drug treatment," a purpose that transcends being "simply a site for supervised injection," according to WCAU.
"Part of what we're doing here today is publicizing this interest in the hopes that there are funders who will appear who care about saving lives and see this as an opportunity to do so," Farley said, according to WCAU.
However, within hours of the announcement for the sites, Pennsylvania Attorney General Josh Shapiro signaled a sharp rebuke of the plan.
"There is no safe way to inject heroin, fentanyl and carfentanyl," Shapiro said on Tuesday, WCAU reports. "These are dangerous drugs with devastating consequences."
Shapiro added that the program being proposed by city officials is not "an effective path to treatment."
READ MORE: 'Same big pharma that hooked people on opioids now profits again from addicts' switch to heroin'
Tuesday's announcement by the city comes on the heels of a recommendation put forth last year by The Mayor's Task Force to Combat the Opioid Epidemic. One of 18 prevention action items included in the group's final report was the creation of safe-injection sites.
You can share this story on social media: