Top Democrats peg #ReleaseTheMemo on Russia, demand Twitter & Facebook investigate — again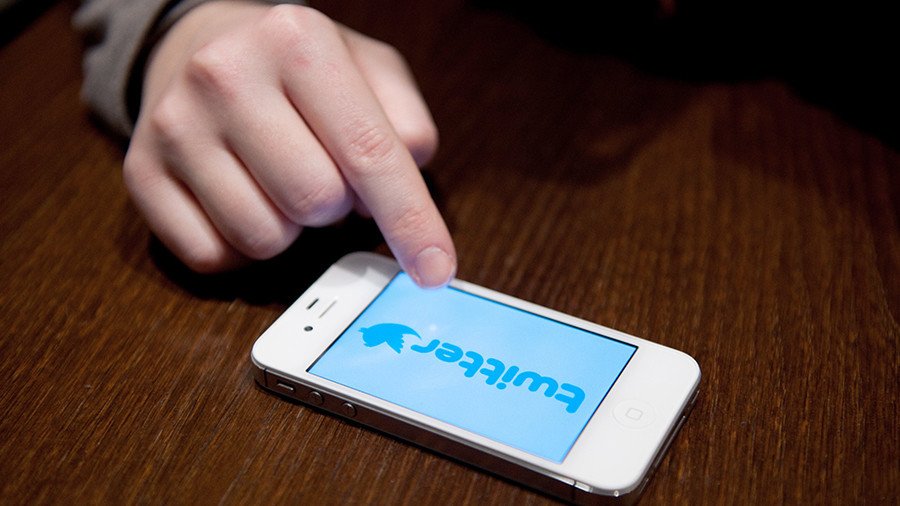 Two top-ranking Democrats in Congress are calling on the two largest social media platforms to help them again. This time, they want to know if Russian bots were behind the trending hashtag #ReleaseTheMemo.
On Tuesday, Rep. Adam Schiff (D-California) and Senator Dianne Feinstein (D-California) sent a letter to Facebook CEO Mark Zuckerberg and Twitter CEO Jack Dorsey to ask for their assistance. The lawmakers said that Russia-linked social media accounts are "again exploiting Twitter and Facebook platforms in an effort to manipulate public opinion."
Feinstein and Schiff said that Kremlin-linked social media actors boosted the hashtag #releasethememo to the top trending hashtag on Twitter. The lawmakers cited several reports that claimed Russian Twitter accounts increased the use of the hashtag by 286,700 percent, and it was being used 100 times more than any other hashtag linked to Russian influence campaigns.
"If these reports are accurate, we are witnessing an ongoing attack by the Russian government through Kremlin-linked social media actors directly acting to intervene and influence democratic process," the lawmakers wrote.
NEW: Sen. Feinstein, Rep. Schiff urge Facebook and Twitter to investigate involvement of Russian bots in pushing "Release the Memo" campaign: "If these reports are accurate, we are witnessing an ongoing attack by the Russian government through Kremlin-linked social media actors." pic.twitter.com/SkAci5NefK

— ABC News (@ABC) January 23, 2018
The letter cites Hamilton 68, a project created by the German Marshall Fund's Alliance for Securing Democracy to track content "promoted by Russia-linked influence networks," which found that Russian bots used the hashtag on Twitter 23 times on January 18, and then 3,918 times on January 19.
However, the site claims that the accounts they track are only "representative of a specific Russian campaign" and they cannot always separate the sources of influence from unknowing participants.
"We prefer to focus on the behavior of the overall network rather than get dragged into hundreds of individual debates over which troll fits which role," the website states.
According to data from RiteTag, #ReleaseTheMemo was used in over 2,000 unique tweets across the entire platform on January 18 and more than 531,000 unique tweets on January 18.
That means, even if every Twitter account tracked by Hamilton 68 is in fact a Russian bot, their use of the hashtag only accounts for around 0.0005 percent of the total on January 18. The data from RiteTag also shows that more than 10.14 million people have been exposed to tweets with the hashtag every hour.
However, the lawmakers blame Facebook and Twitter because "the vast majority" of Russian influence happens on their platforms.
Schiff and Feinstein, the ranking Democrats on the Senate Judiciary Committee and the House Intelligence Committee, asked the social media CEOs to use their "significant expertise in identifying inauthentic and malicious accounts" in order to conduct an "in-depth forensic examination of the real-time activity on your platforms."
The social media giants were also asked to determine how many of the accounts were linked to Russian influence operations, how much they used the hashtag on social media, and how many people were exposed to the "campaign."
The CEOs were given until Friday to present their findings to the lawmakers, who also urged the companies to "expose and deactivate accounts involved in this influence operation that violate your respective user policies."
The letter comes days after the House Permanent Select Committee on Intelligence voted to allow members of the House to review a memo detailing Foreign Intelligence Surveillance Act (FISA) abuses under former President Barack Obama's administration.
On Friday, a group of 65 lawmakers signed a letter urging House Intelligence Committee Chairman Devin Nunes (R-California) to release the memo to the public, saying "the American people deserve to know the information that it contains."
However, Schiff and Feinstein said the memo is "misleading," adding that the Republican staff who wrote it "selectively references and distorts highly classified information."
You can share this story on social media: