'The loss of critical anti-Trump FBI text messages is too coincidental'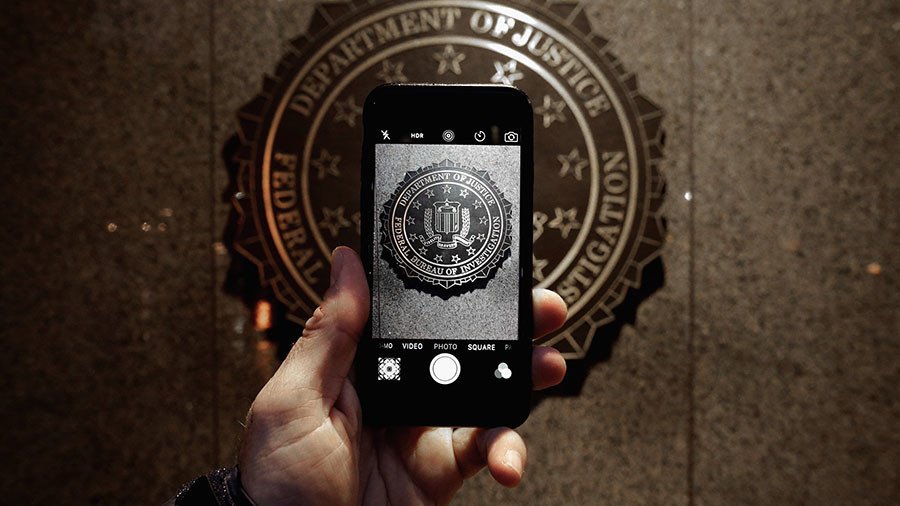 The disappearance of five months' worth text messages between two FBI staffers tied to the Clinton probe shows the agency has a few rotten apples that spoil the trust of the American people, talk show host Bryan Crabtree says.
The FBI lost crucial text messages sent by its employees which could have shed light on some of the anti-Donald Trump bias within the agency, particularly over the so-called Trump-Russia investigation.
US Attorney General Jeff Sessions has already said the Justice Department is looking into why the FBI's technical system failed to preserve texts that were exchanged between former top FBI counterintelligence expert Peter Strzok and Lisa Page, an agency attorney, from mid-December 2016 to mid-May 2017.
"The FBI has informed us that many FBI-provided Samsung 5 mobile devices did not capture or store text messages due to misconfiguration issues related to rollouts, provisioning and software upgrades that conflicted with the FBI's collection capabilities," Assistant Attorney General Stephen Boyd explained.
The explanation coming from the FBI that somehow they had problems with Samsung 5 phones isn't believable, Bryan Crabtree told RT.
"In fact I think it is criminal to respond that way. I can't imagine how these messages from December until the inauguration of Trump – especially in that range, just predating the Special Counsel Mueller investigation – I find that laughable they want us to believe that, and then, when specifically asked if other FBI agents has a similar problem with losing data on their phones, text messages specifically, the FBI responded 'No comment.' Which is loosely translated to 'No, it is isolated to these two people,'" he said.
"I don't believe the FBI has proven in the last year that it is unbiased. I think it is something very political. Political weapon, if you will. You could call it politically weaponized FBI from eight years of President Obama and the people ultimately he surrounds himself with," he added.
Crabtree says he does not trust the FBI at the top level "as it exists over the last twelve months."
"I think they are making a solid effort to clean it up. I certainly think the vast majority of FBI agents are honorable, patriotic Americans. But it only takes, in the old phrase, a rotten apple to spoil the whole bunch. And I think we have a few rotten apples that spoil the trust of the American people with the FBI: if you look at disappearing messages and missed and mixed messaging between [former FBI director] James Comey and Loretta Lynch. We just learned that the attorney general under Obama said she didn't know anything about the investigation and she would take Comey's recommendation and now we've learned that they were communicating about it, so it wasn't taking the recommendation, it seems as if she was making the recommendation and forcing the FBI to do something that maybe didn't make sense," he told RT.
Mr. Strzok said in one of his texts that "that there's no way he [Trump] gets elected – but I'm afraid we can't take that risk. It's like an insurance policy in the unlikely event you die before you're 40."
Crabtree said that this "insurance policy" leads him to believe that they were conspiring inside the FBI to figure out how to catch Trump up on "some sort of criminal activity, having a Russian connection, Russian money laundering, being involved with Putin in a Russian-Trump collusion of which they provided zero evidence."
"But yet it seems that they were trying to plant the evidence somehow as an insurance policy thinking that Trump had no way of getting elected and then when he did – scrambling in order to try to stop the election or to create the necessity of an impeachment of Trump."
In Crabtree's views, "this is a deep state of deep states, even on the surface of this, let alone what we might uncover if the proper investigation whenever conducted."
According to him, disappearing text messages which were supposed to be preserved on FBI cellphones is a big deal. "It is obstruction of justice if I've ever seen it – first and foremost, that they are gone."
Crabtree said he thinks it is possible to retrieve the messages by going to the carrier that provided the service on that phone, though "that is a complicated process, but I think it could be reconstructed."
"It is conjecture for me to say that, but the timing is just too coincidental for anyone with a sane mind to believe anything other than there was something on the level of conspiracy happening between Strzok, his girlfriend and a few others at the FBI, especially given the sudden disappearance of very critical timeframe text messages," he concluded.
You can share this story on social media: