'Your paycheck will go on bills': Mom taxes 5yo daughter in viral Facebook post (POLL)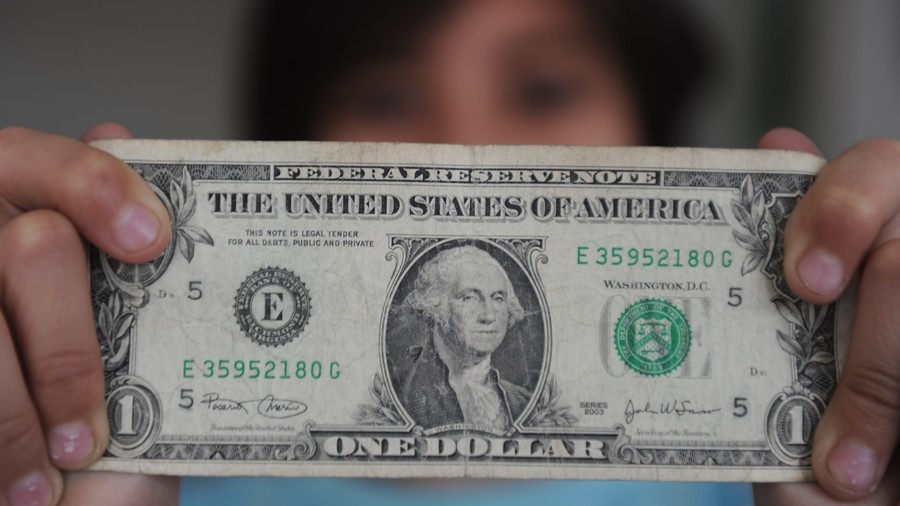 A Georgia mother's "real world" advice to parents seeking to teach their kids the value of good financial planning has taken the internet by storm.
READ MORE: Reporter rages as bus blocks footage of Georgia Dome stadium's dramatic implosion (VIDEO)
Atlanta resident Essence Evans published her parenting advice to Facebook Sunday. The post was shared nearly 320,000 times and received around 228,000 likes before Evans's profile was marked private. "Every week she gets $7 dollars in allowance," the post reads. "But I explained to her that in the real world most people spend most of their paycheck on bills with little to spend on themselves. So I make her give me $5 dollars back."
Evans says that she secretly puts the five dollars into a savings account, the sum of which will be paid out to her daughter when the child turns 18. "If she decides to move out on her own she will have $3,380 to start off," she said.
READ MORE: Basketball fan makes half-court shot to win $10,000 (VIDEO)
Her strategy has now been picked up by various outlets across the US and was even debated on the UK's daytime program 'Loose Women'. Needless to say the savings tactic has proved divisive among commentators. Some hailed Evans as an inspiration, while others claim she is pushing responsibility too early in her child's development.
"I think this is absolutely amazing!" one commentator, Jennifer Barfield, wrote in response to the post. "It is a great way to teach her how the real world works and to get her a little savings account of her own so she has a good start when she moves out or goes to college or whatever she chooses to do."
Think your friends would be interested? Share this story!
You can share this story on social media: