House approves month-long funding, Senate to vote on potential govt shutdown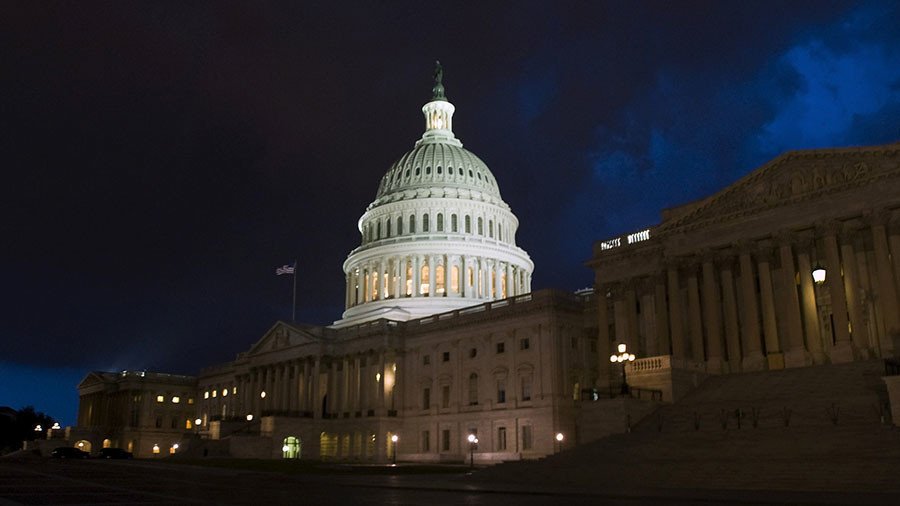 The US Senate has one day left to avert a government shutdown, after the GOP-controlled US House voted 230-197 to pass a short-term spending bill to keep the federal government open through to February 16.
The House passed the measure known as a continuing resolution (CR) Thursday night. It reauthorizorizes the Children's Health Insurance Program (CHIP) for six years, and also reauthorizes delays on three taxes under Obamacare, also known as the Affordable Care Act (ACA).
The passage of the bill was in doubt, as the right-leaning House Freedom Caucus, which controls 31 seats in the House, took hours to declare their intention to vote for the measure.
Immediately following the vote, House Speaker Paul Ryan (R-Wisconsin) told reporters that if the government shuts down, it should be blamed on Senate Minority Leader Chuck Schumer (D-New York).
"We sincerely hope that cooler heads will prevail," Ryan said.
The bill now goes to the Senate, where 60 votes are required to move the measure to a final vote. The resolution's fate in the Senate is more uncertain, because Republicans only have 51 members and Democrats have 49, after the addition of Senator Doug Jones (D-Alabama) who defeated his Republican challenger, Roy Moore, last month.
In order to have the legislation successfully passed in the Senate, Republicans must wrangle more than a dozen votes from lawmakers who have not yet signed on. Three Republicans holding out on supporting the measure in its current form are, Senators Mike Rounds (R-South Dakota), Lindsey Graham (R-South Carolina) and Rand Paul (R-Kentucky).
Another vote the GOP will need is from Senator Dianne Feinstein (D-California).
She released a statement Thursday saying, "I wouldn't vote for a CR without the Dream Act, and I won't do so now," referencing the inclusion of the Development, Relief and Education for Alien Minors Act (Dream Act). The Act is not included in the bill. However, on Wednesday the senator sounded more cautious about not supporting the measure. Feinstein told CNN that she is "really hopeful we don't" come to a government shutdown.
Fox News reporter Chad Pergram tweeted Thursday night that Senator Schumer is trying to push a four or five day CR to try and avoid an immediate shutdown Friday night. Pergram added that a preliminary cloture vote in the Senate does not appear to be happening Thursday.
Schumer is pushing a 4 or 5 day CR to avoid an immediate shutdown. It does not appear there will be a cloture vote tonight. And they will not resolve this tonight.

— Chad Pergram (@ChadPergram) January 19, 2018
If the measure is not approved by the Senate before midnight Friday, the US government will be forced to shut down.
You can share this story on social media: