Christmas gov't funding bill has $4.6bn for missile defense and costly naval repairs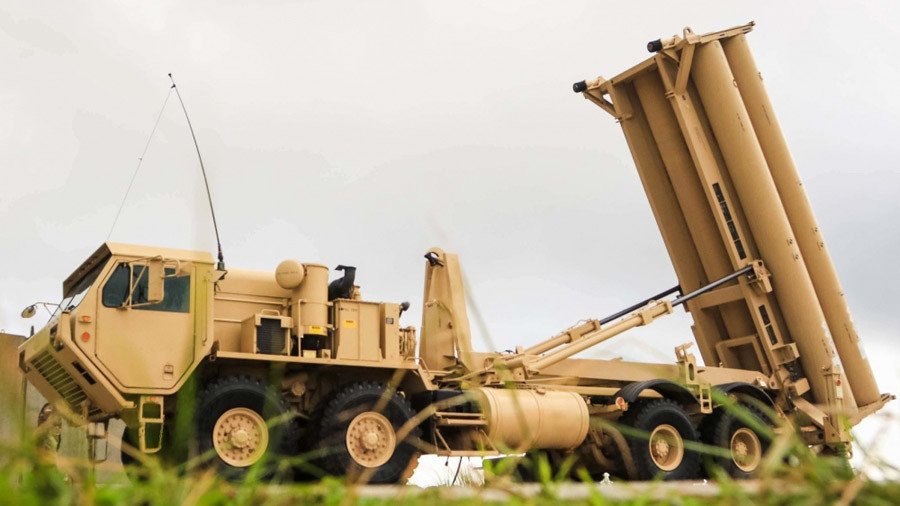 A government funding bill signed by US President Donald Trump allocates over $4.6 billion for missile defense from North Korea and Iran, as well as repairs to two destroyers damaged in collisions with merchant ships.
In addition to the Tax Cuts and Jobs Act, Trump signed the continuing resolution (CR) that will fund the federal government through January 19. Before departing the White House for the Christmas holiday, Trump pointed out the continuing resolution includes approximately $4 billion for missile defense programs.
Will be signing the biggest ever Tax Cut and Reform Bill in 30 minutes in Oval Office. Will also be signing a much needed 4 billion dollar missile defense bill.

— Donald J. Trump (@realDonaldTrump) December 22, 2017
Approved by Congress on Thursday, the bill provides $2.4 billion for missile defense procurement, $1.3 billion for research and development, and $43 million for operations and maintenance, according to The Hill. Another $200 million is earmarked for building a missile interceptor facility in Alaska.
Improvements to missile defense were one of the features in Trump's new National Security Strategy, announced earlier this week. The "layered missile defense system" is intended to defend the US against threats from North Korea and Iran, the strategy says, and is "not intended to undermine strategic stability or disrupt longstanding strategic relationships with Russia or China."
In May, the US conducted a first successful intercept of a target simulating an intercontinental ballistic missile (ICBM) with the ground-based midcourse (GMD) system deployed in Alaska. A Terminal High Altitude Area Defense (THAAD) system successfully intercepted an intermediate range (IRBM) target in July.
The CR also provided $674 million for repairs to the Arleigh Burke-class guided missile destroyers USS Fitzgerald and USS John S. McCain, which were damaged in collisions with merchant ships over the summer.
The Fitzgerald was struck by a cargo ship off Yokosuka, Japan on June 17. The collision killed seven sailors. Ten sailors died when the McCain was hit by an oil tanker near the Straits of Malacca on August 21. The Seventh Fleet temporarily suspended operations in the wake of the incidents and disciplined a number of senior officers. The US Navy blamed lack of training and crew exhaustion for the mishaps.
The cost of repairing the two damaged destroyers is almost enough to buy the Navy an entirely new ship. A 2013 contract with General Dynamics' Bath Iron Works in Maine for four destroyers priced them at around $700 million each.
The continuing resolution staves off a federal government shutdown for a month, giving Congress time to come up with a more permanent solution. It also delays the spending cuts mandated under the 2011 Budget Control Act, also known as sequestration.
You can share this story on social media: