'He sold his badge to traffick drugs': Deputy indicted after FBI sting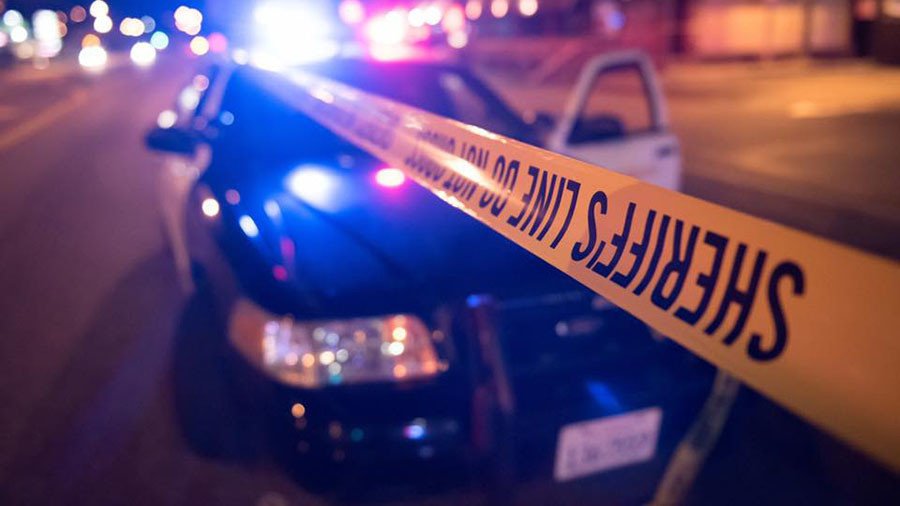 A Los Angeles County deputy sheriff has been charged with operating a drug-trafficking ring in which other officers were hired to act as enforcers for dealers.
Kenneth Collins, 50, was arrested along with three other men in Pasadena Tuesday morning. The group is accused of offering protection services to an undercover team from the FBI for the transport of around 45lbs (20kg) of cocaine and more than 13lbs of methamphetamine – in return for a $250,000 cash payment.
READ MORE: 15 prisoners have convictions thrown out in Chicago over crooked cops
"Deputy Collins sold his badge to assist an individual he thought was a drug trafficker," US Attorney Nicola Hanna said in a statement. "This case is part of our long-standing and ongoing commitment to root out corruption, particularly when it involves sworn law enforcement officers."
Two other men – David Easter, 51, and Grant Valencia, 34 – were also charged in the federal criminal complaint filed last week. A fourth man, Maurice Desi Font, 56, is expected to be charged by federal prosecutors in the coming days.
Court documents outline how Collins, a 15-year veteran of the force, allegedly agreed to accept payments of tens of thousands of dollars in exchange for transporting huge quantities of drugs. He has been under investigation by the FBI since August last year.
In November, Collins is alleged to have negotiated a $25,000 fee with the agent to bring drugs from LA to Nevada. Prior to being arrested in Pasadena on Tuesday, Collins said he would have to expand his team to involve other law enforcement officers, according to reports citing the filing.
In other meetings, Collins is said to have offered to "fix problems" for the agent by physically assaulting or obtaining personal information on people in exchange for cash. Collins allegedly claimed he had teams of officers willing to carry out the assaults.
Collins has now been placed on administrative leave, according to a statement posted on the sheriff's department's Facebook page. Speaking to ABC News, Los Angeles County Sheriff Jim McDonnell said the deputy's arrest was "tragic" for law enforcement.
"I guess if you look at it from a system standpoint, the system worked. We found out about criminal misconduct, caused an investigation to be done, worked with our federal partners and then ended up with what we saw today with an indictment," McDonnell said.
According to the LA Times, Collins served as an instructor in the Emerging Leaders Academy, a life-skills course for former inmates. His fellow accused, Valencia, is reportedly a former course attendee.
You can share this story on social media: