Washington's 'foreign agent' hysteria spreads as US Senators call out Chinese media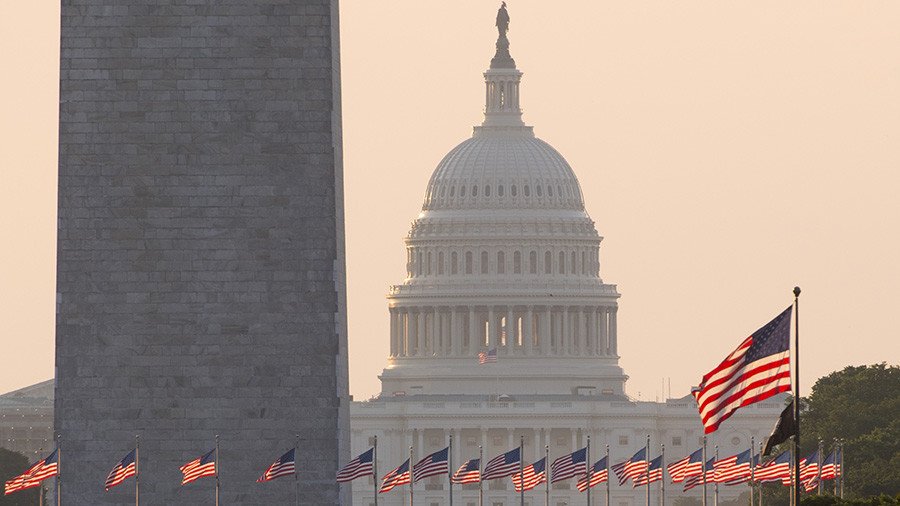 A group of bipartisan senators is questioning the DOJ over whether or not to require Chinese media outlets to register as 'foreign agents.' This comes after US based affiliates of Russian media companies were forced to register.
Prompted by an article in Foreign Policy that focused on China's media presence in the United States, seven senators led by Marco Rubio (R-FL) and Patrick Leahy (D-VT) delivered a letter to the Justice Department (DOJ) proposing that it consider branding Chinese media outlets under the Foreign Agents Registration Act, or FARA.
The act was first instituted in 1938 to counter Nazi propaganda in the US.
"If the Department assesses that the [People's Republic of China] media organizations do not incur reporting requirements under FARA similar to those of U.S.-based affiliates of RT and Sputnik, please state why," the letter says.
In 2012, China Central Television (CCTV) launched an English-language affiliate headquartered in Washington. American pundits described the move as a way for Beijing to exercise soft power.
Orville Schell, journalist and founder of the website ChinaFile, told NPR that China's "fixation on soft power arises from their deep and abiding insecurity and sense of not being respected… by the world over the last century and a half."

The request by the senators could potentially affect the operations of CCTV, Xinhua news service, and China Daily.
In November, RT America, following a wave of unsubstantiated speculation that Russia somehow meddled in the 2016 US presidential election, was required to register as a 'foreign agent.' This move by Washington triggered widespread condemnation from a number of rights groups.
The Committee to Protect Journalists (CPJ) described it as a "troubling precedent."
"Compelling RT to register under FARA is a bad idea. This is a shift in how the law has been applied in recent decades, so we have little information about how its reporting requirements might affect individual journalists," CPJ North America Program Coordinator Alexandra Ellerbeck said.
Even the Justice Department was forced to admit that enforcing such a rule, aside from the obvious damage it does to foreign relations, could foment "a constant and unrealistic burden on registrants to submit materials, and on FARA personnel to police their submissions."
The Russian Duma was forced to respond in tit-for-tat fashion, demanding that US media outlets register with the authorities.
In early December, Voice of America and Radio Free Europe / Radio Liberty, including its regional branch Radio Azatliq, along with six other outlets, were recognized as foreign agents, according to the website of Russia's Ministry of Justice.
Robert Bridge, for RT
You can share this story on social media: