'Amnesia & silence': Sen. Booker chastising DHS chief creates twitterstorm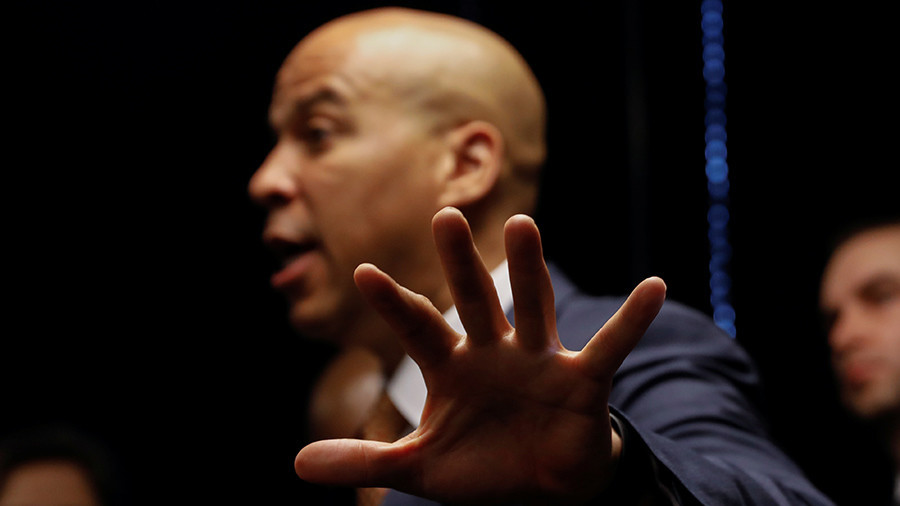 With the 's***hole' scandal dominating Washington, social media has erupted over DHS Secretary Kirstjen Nielsen's comments during a Senate Judiciary Committee hearing spurred by the alleged racist comments by President Trump.
During her testimony, Nielsen said she did not remember hearing Trump say "sh*thole" when referring to immigrants from El Salvador, Haiti and some African countries. She was present at the meeting with lawmakers during which immigration reform was discussed and the alleged comments made.
She was severely criticized for her statement by Senator Cory Booker (D-New Jersey).
"The commander in chief, in an Oval Office meeting, referring to people from African countries and Haitians with the most vile and vulgar language — that language festers," Booker said. "When ignorance and bigotry is alive with power, it's a dangerous force in our country. Your silence and your amnesia is complicity."
Booker also questioned the commitment of the president to stop crimes by white nationalists like Dylann Roof.
"Tens of millions of Americans are hurting right now because of what they're worried about what happened in this White House," he said. "That is unacceptable."
The exchange went viral on social media, with people showing support for Booker and others expressing discontent over the topic overshadowing what else was said.
Booker was just one of the Democrats on the panel who focused on the remarks at the meeting, prompting Nielsen to complain that she was at the hearing "to tell you about the threats our country faces" rather than a meeting that took place a week ago. Funding for the border wall and proposed solutions for the 11 million immigrants in the US illegally were also discussed during the hearing.
You can share this story on social media: