'Canterbury Cannibal' who plotted to kill & eat 14yo girl relocated to Nebraska jail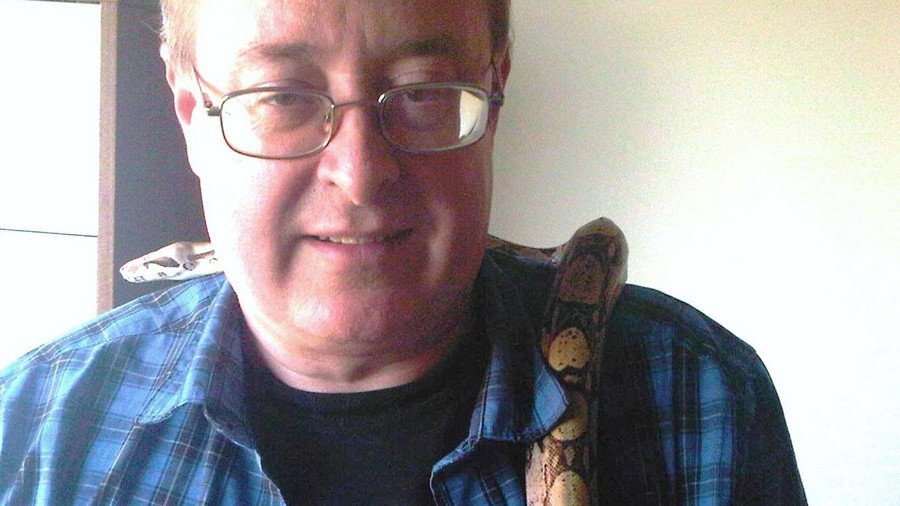 A US man convicted of plotting to kill and eat a 14-year-old girl in England turned up in a quiet community in Nebraska making locals feel uneasy. Authorities have said that the man is still jailed and closely watched.
The story of Dale Bolinger, dubbed the "Canterbury Cannibal" by media, hit the headlines back in 2013-2014. A former nurse who worked at a Thanet Hospital in Kent, Bolinger was arrested after he attempted to meet a 14-year-old girl via the Dark Fetish Network (DFN) in the UK.
He reportedly bought an axe before meeting the girl at a train station. The girl, however, never showed up. Bolinger was convicted of trying to eat the teenager and was sentenced to nine years in prison in Canterbury, England.
The convict remained in a British prison until earlier in January, when a Nebraska-based newspaper reported that the wannabe cannibal had settled in the rural town of Blair, Washington County.
The 62-year old was registered as a sex offender and was reportedly living with local residents Steve and Lynn Sobota in the Todd Drive neighborhood.
Since the news emerged, locals have been on high alert and parents have kept a close eye on their children. "This is just demented," said Sylvia Kasper, who babysits several children near the Sobotas' house. "This neighborhood is filled with children. There are babies right up the street. He could have walked right up to the bus stop!"
"It really creeps me out," another Todd Drive resident, who declined to give her name, said. "I have grandkids who come over."
Washington County Sheriff Mike Robinson eventually allayed the fears, saying that Bolinger did spend some time in the neighborhood, but only before being sent to the Washington County Jail. The reason for his moving there has not been disclosed. "He's here, but I cannot tell you why," Robinson said. "Legally, I cannot say anything."
Robinson said he is upset that he hadn't received a tip about Bolinger earlier. "We don't know why we weren't notified, since they knew he was going to be living in Washington County, why they didn't invite us to go to the airport with them to meet him," Robinson asked. "Why he wasn't directed to register directly here so we would have a little bit better understanding of his past, ee don't know. We don't have any answers yet."
During the trial of the "Canterbury Cannibal" back in 2014, both American and British media were leaking its blood-chilling details. It emerged that he had fantasizing about cannibalism since the age of six. Once, he allegedly tried to suffocate a female friend with a rag. In addition, the information on the fetishist website claimed that Bolinger was interested in "cannibalism, mainly the hunting and preparation of young but sometimes not so young women."
Also according to British court documents, the convicted sex offender used to digitally alter photos of girls to show them with apples in their mouths inside ovens. A psychiatrist ruled at that time, however, that Bolinger wasn't suffering from any mental illness.
You can share this story on social media: