Forcing victims to eat each other, feeding on mother's body: Russia's grisliest cannibalism cases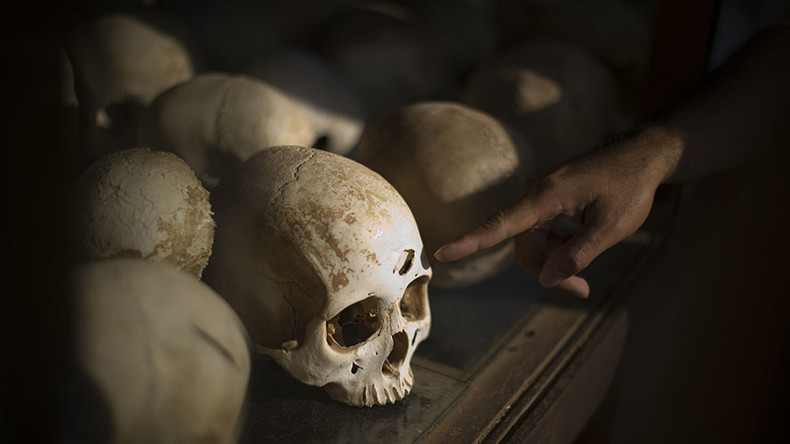 The arrest of a couple suspected of killing and eating dozens of victims in Krasnodar is but the latest in a string of cannibalism cases in Russia. Fueled by mental illness, desperation and perverse fantasy, their oddness doesn't detract from the shocking cruelty.
Selfies with human remains: Russian 'cannibal couple' detained after gruesome find
Goth teen eats female admirer with potatoes & onions
Sixteen-year-old schoolgirl Karina Buduchyan's loved 19-year-old goth Maksim Glavatskikh but her feelings went unrequited.
On January 19, 2009 she thought everything could change when Maksim, described as charismatic and sociable, invited her to his apartment where he was partying with friends. When she arrived, Maksim ushered most of the guests out. Karina went to the bathroom, filled the tub with hot water, undressed and got inside.
Soon after, Glavatskikh joined her. He then sneezed three times – a prearranged signal according to prosecutors – and his friend Yuri Mozhnov burst in. Together they held Karina's head underwater until she drowned.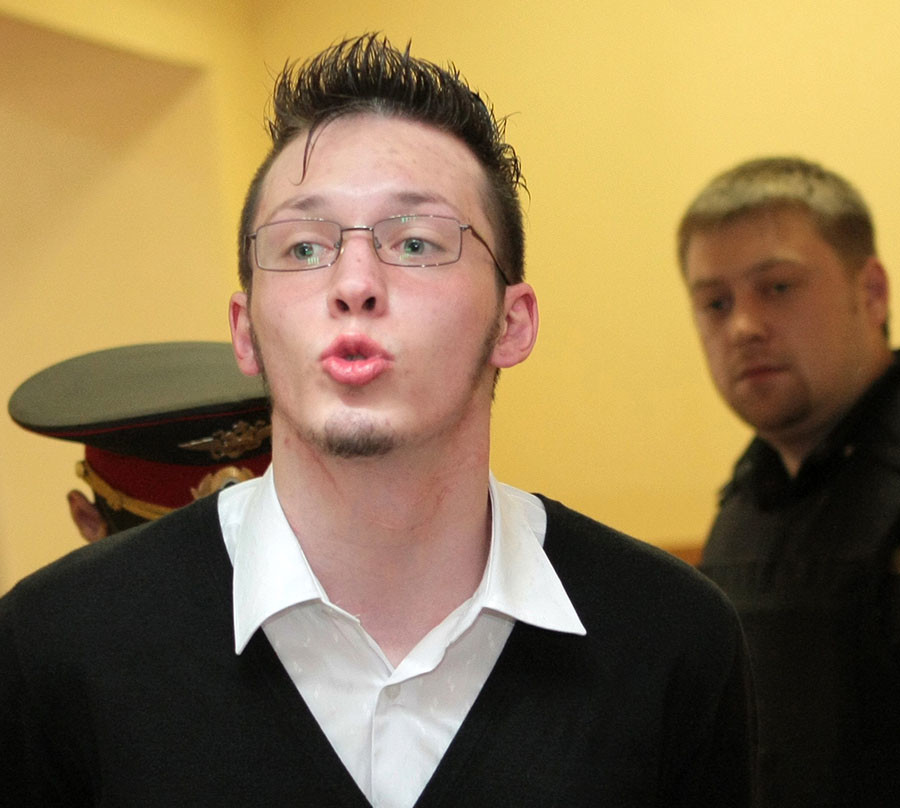 The goths, who police said had planned the murder long in advance, then fried several cuts of her meat with onions and potatoes and ate it.
When they woke up from their stupor the following day, they stole Karina's phone and cash, dismembered her, and disposed of her body close to their home.
Glavatskikh, who got married and formed a band in jail, died in prison in 2017 in what authorities said was a suicide.
Impotent Hitler fanatic consumes hearts of homeless victims
"My girlfriend kicked me out – said that I was a wuss, not a wolf. I'll show her," says a line in the diary of Aleksandr Bychkov who killed at least nine people.
"He used to go on and on about the Fuhrer, but we didn't have sex, as he couldn't," replied the girlfriend to a question in a later interview.
As he went on his killing spree between 2009 and 2012, Bychkov dubbed himself Rambo, wore only black and drew a swastika on his arm.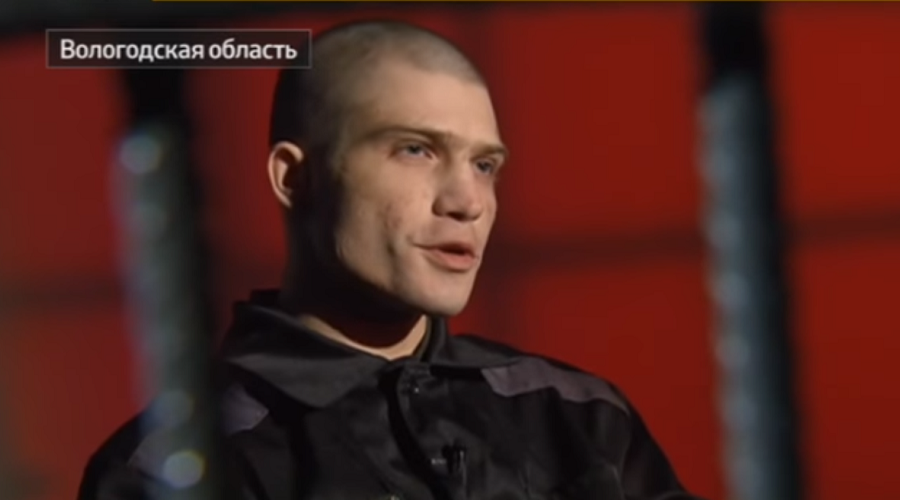 A lonely and preposterous figure, he was also the product of a broken family – an absent father, a hard-drinking mother who took up with a succession of men while sending her small children out to the market stall to sell herbs and a brother who was disabled after an attempted robbery.
Despising what he believed to be a moral weakness, Bychkov's victims were reminiscent of his mother's companions – hard-drinking and often homeless. Like the infamous Chessboard Killer Aleksandr Pichushkin, Bychkov would get his victims drunk, then bludgeon them to death.
READ MORE: First images from Russian 'cannibal couple' apartment (VIDEO, PHOTO)
Bychkov told the police that unlike Pichushkin he also ate their organs – particularly the heart and liver, which he cooked with a cabbage broth at home. Though the decomposed bodies of his buried victims made it hard to tell the truth from the over-compensating bravado.
Arrested for the petty crime of stealing knives from a garden center in January 2012, Bychkov immediately confessed his crimes to the police. The 29-year-old from central Russia is currently serving a life sentence.
Destitute alcoholic kills, eats own mother
With four criminal convictions behind him, Sergey Gavrilov did not have a steady job and shared a flat with his mother Lyubov.
On January 11, 2009, she received her pension – equivalent to a few hundred dollars – and customarily her son demanded that she share.
According to court documents, when she refused, he hit her on the head with a brick, strangled her with a wire, and then laid her body out in the cold on the balcony.
27-year-old Sergey spent her pension on vodka and slot machines in two days.
A month later, as other relatives became concerned, a police inspector came to the flat, only to find Lyubov's body still in the same spot on the frost covered balcony, but with slices of meat carved from her legs.
"Following a conversation with the accused, it became obvious that he had no means of sustenance, and for a period of a month he survived by feeding on the body of his relative," said a police spokesperson.
Gavrilov was sentenced to 14 years in jail.
Aided by mother, serial killer makes victims eat each other
In a case that could be considered one of the most repulsive in criminal history even without the cannibalism element, violent schizophrenic Aleksandr Spesivtsev kidnapped, raped and tortured some adults, but mostly children of both sexes, in an ordinary housing block apartment he shared with his mother and sister in Novokuznetsk until he was caught in 1996.
Not only did his mother aid him in disposing the bodies by throwing them in the river at night, but she actively lured the last three victims to the apartment, asking them to help her with shopping bags.
First, the Siberian Ripper killed one of the three teenage girls and then he ordered the other two to strip the meat from her bones which he fed to them in a soup he also ate himself.
Spesivtsev, 26 at the time, was captured by chance, following a water pipe accident in his neighborhood after which he suspiciously refused to open the door. By this time only one of the last victims, Olya, was alive, and she gave the testimony that helped convict the cannibal, before dying from the injuries she sustained.
Spesivtsev initially admitted to killing 19 people, including six boys he recruited to "burgle" his own house, but later withdrew his confession, leaving just four proven cases. Police found 82 sets of clothes belonging to other people in a stack in his house. They also found Polaroids of multiple naked and tortured children whose disappearances have not resulted in prosecutions.
Spesivtsev is currently in a high-security psychiatric facility. His mother has been out of jail since 2008, and lives in the countryside with her daughter.
You can share this story on social media: