Escaped teen helps rescue 12 starved siblings, parents charged with torture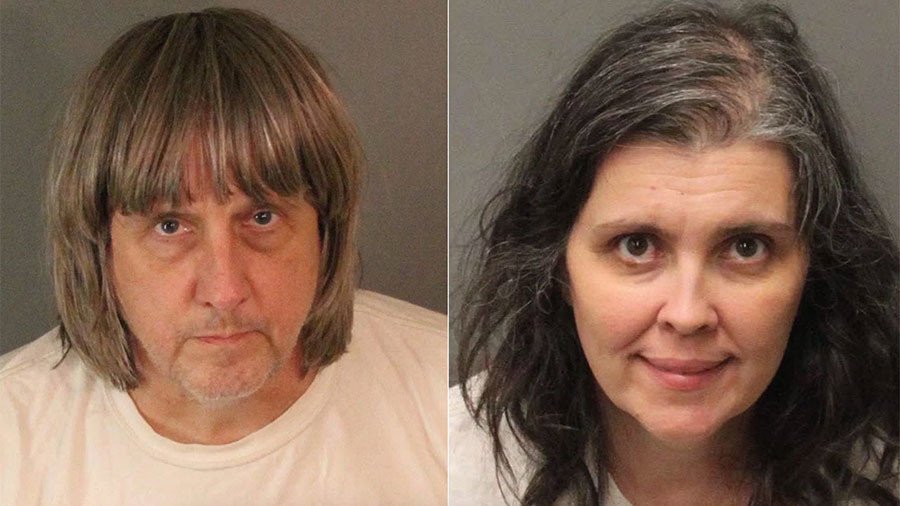 Some of the 13 victims, aged 2 to 29, were starving, chained and bound in their California home. Police initially assumed the adults were children, as they were so emaciated. The 17-year-old who escaped was thought to be 10.
David Turpin, 57, and Louise Anna Turpin, 49, are each being held on $9 million bail after authorities discovered 13 malnourished siblings held captive in their house in Perris, California, according to a news release by the Sheriff's Department in Riverside County. Perris is around 70 miles east of Los Angeles.
Both parents are being held at Robert Presley Detention Center in Riverside on nine felony counts each of torture and 10 felony counts each of child endangerment. They were booked into jail Monday morning after being arrested on Sunday night at about 9pm local time, inmate records indicate, KTLA reports.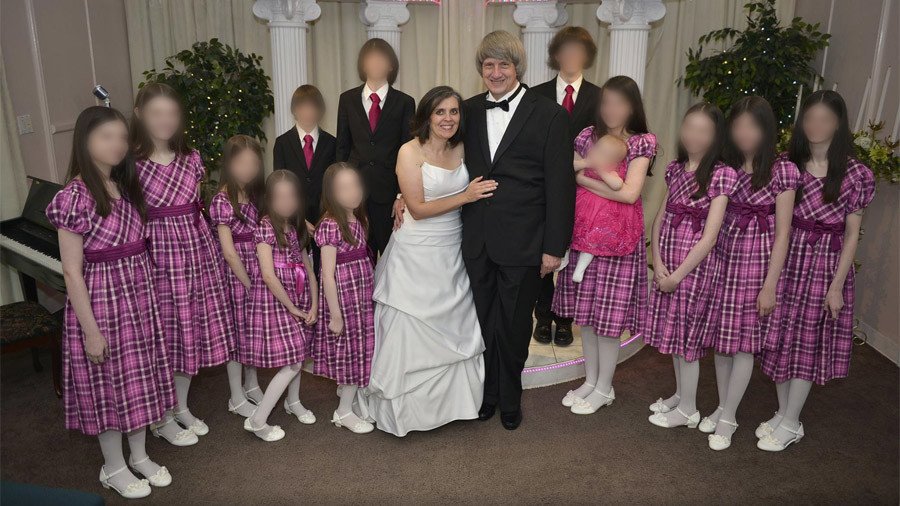 The Perris Police Department and the Riverside County Sheriff's Department were notified of the situation after one of the children, who is allegedly 17, managed to escape from captivity and call 911 with a cell phone she found in her house.
The teen claimed that her 12 brothers and sisters were currently being held captive by her parents inside the family residence, and further stated that some of them were bound with chains and padlocks.
When Perris Police and the county sheriff's office met with the teenager, she was reportedly so badly emaciated she looked just 10 years old. Authorities conducted a short interview with the girl, then they contacted the parents at the home where she had escaped, the release stated.
Sheriff's deputies went to the house and found several children shackled to their beds in dark, foul-smelling surroundings, but the parents were not able to provide an immediate "logical" reason as to why their children were tied down, according to the news release.
Authorities eventually located what they believed to be a total of 12 children, but were "shocked" to discover that seven of them were actually adults. Adult and child protective services responded to assist authorities in the investigation during the initial period when the parents were detained, according to the release.
The victims, seven adults and six children, were transported to the Riverside County Sheriff's Department station in Perris to be interviewed after the discovery. There, they were provided food and drink after telling investigators they were "starving," the release stated.
After being interviewed, the six children were then transported to the Riverside University Hospital System (RUHS) to be medically examined. The seven adults victims were taken to Corona Regional Medical Center for an examination and also admitted for medical treatment. The status of their conditions is not yet known.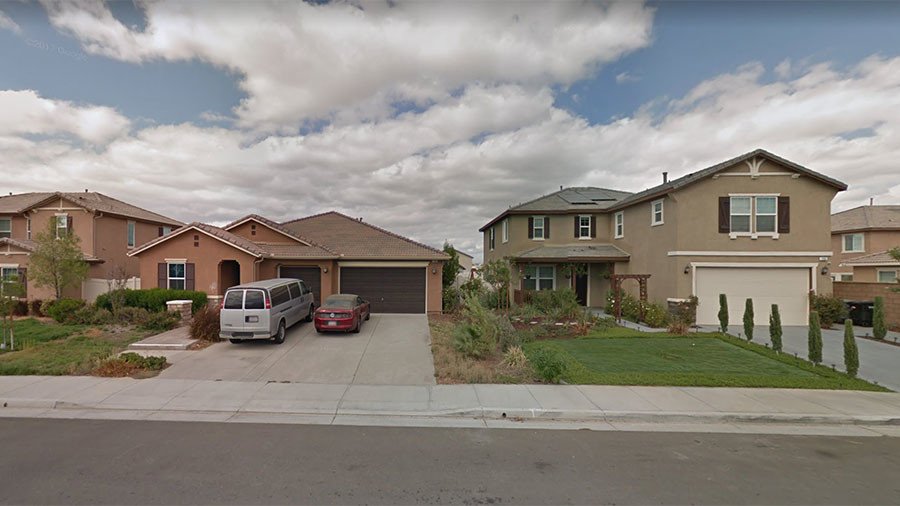 Authorities have yet to release information regarding how long the siblings were held in captivity, KTLA reports.
The Facebook page of a "David-Louise Turpin" has photos dated 2016 of the parents and 13 children, including a baby.
State records in California indicate that a David Turpin is the principal of Sandcastle Day School, a private school located at 160 block of Muir Woods Road in Perris. The address of the school is the same as the Turpin's address where the children were found, according to California's state Department of Education's latest information, KTLA reports.
The school had a total of six students, one student each in fifth, sixth, eighth, ninth, 10th and 12th grades, according to the Department of Education, KTLA reported.
The parents previously filed for bankruptcy during the same year Sandcastle Day School opened in 2011, after they accrued between $100,000 and $500,000 in debt, according to the New York Times, which cited court documents.
At that time, David Turpin had been an engineer for defense contractor Northrop Grumman, where he earned around $140,000 a year, and his wife was a homemaker, according to the Times.
You can share this story on social media: