KKK leaflets posted in Virginia ahead of Martin Luther King Jr weekend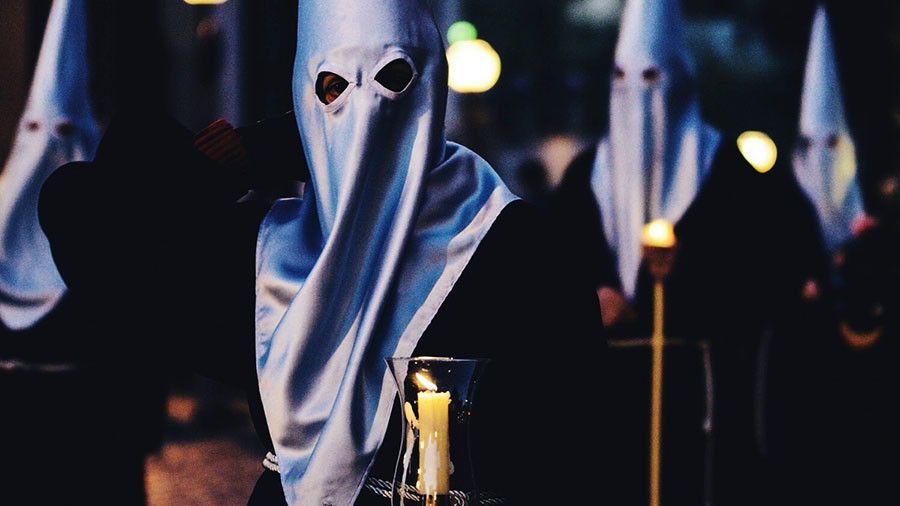 Police are investigating after residents in northern Virginia complained of receiving leaflets from the Ku Klux Klan. The flyers make reference to Martin Luther King Jr, the slain civil rights leader.
"The preliminary investigation revealed that the fliers appear to contain propaganda material and were most likely distributed due to the close proximity of the day the nation honors the legacy of Dr Martin Luther King Jr's birthday," said Leesburg police spokesman Sam Shenouda in a released statement.
The first complaint was received late Friday evening. By Saturday morning there were four reports. Police have refused to release images of the flyers due to the ongoing investigation.
"While all these incidents are taken very seriously, at this time, the material appears to have been distributed randomly and was not specifically targeting any particular individual(s)," Shenouda added.
One of the flyers read: "On Martin Luther King Day … You Are Honoring a Communist Alcoholic Pervert," according to WTOP.
These fliers appear to be from the KKK-- they were left in a neighborhood in Leesburg. Resident: "I've never seen anything like that around here before. I'm surprised that's happening in the year 2018." pic.twitter.com/K37sJ2Ptzs

— Amy Aubert (@ABC7AmyAubert) January 14, 2018
Investigators with the Loudoun County Sheriff's Office are working with the FBI and police departments in Leesburg and Purcellville, where similar incidents have been reported.
"We can probably predict that when people start waking up this morning, there's going to be more coming in just because we went through something like this before in October," Shenouda said.
Last year in Leesburg, a number of residents received bags filled with candy and messages warning of "white extinction" on Halloween.
Each bag contained a few pieces of candy and three sheets of paper containing cartoons and literature from the KKK.
The cartoon read: "Attention White America! We are nearing the end of the line," and warned of "white extinction."
The literature villainized African-Americans, Jews and liberals, and included the insignia of the Loyal White Knights of the Ku Klux Klan.
Leesburg police said this happens in random neighborhoods every couple of years. It is one of several cities considering the future of Confederate statues.
Residents in other states, including Texas, New York, North and South Carolina, New Jersey, California and Michigan have found plastic bags containing candy and KKK literature in recent years, according to news reports.
You can share this story on social media: