Whistleblower Chelsea Manning files to run for US Senate seat in Maryland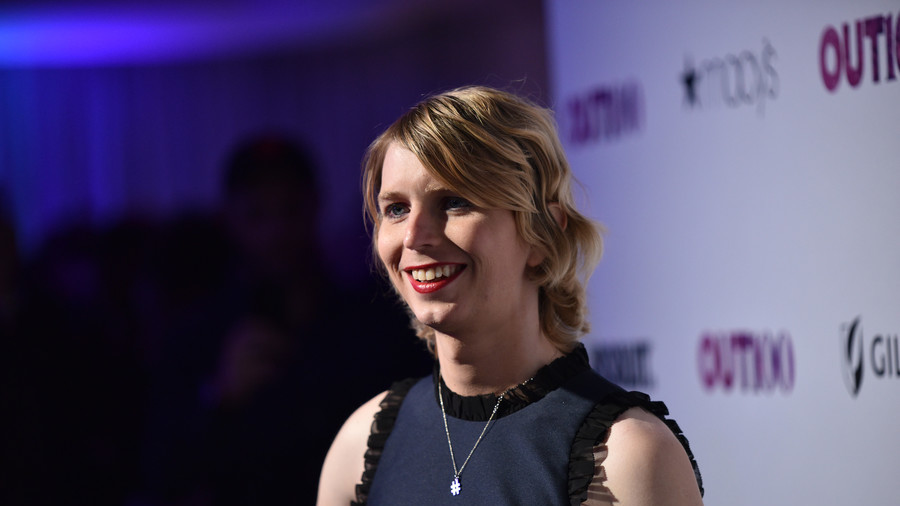 Chelsea Manning, the former US Army soldier who was jailed for passing thousands of government documents to WikiLeaks exposing American military abuses in Iraq and Afghanistan, has filed to run for the US Senate seat in Maryland.
Manning, who had her 35-year sentence commuted by former President Barack Obama in May last year, declared her intention to run with the Federal Election Commission on January 5. She will run as a Democrat.
The 30-year-old Oklahoma native faces a tough primary battle against incumbent Democrat Ben Cardin, the senior senator from Maryland who has held the seat since 2007. Cardin has an approval rate of 50 percent, according to the latest figures cited by the Baltimore Sun, and will face Manning and three other candidates in the upcoming primary.
Prominent paranoiacs interpreted Manning's announcement as some kind of Russian plot designed to overthrow Cardin, the senior Democrat on the Senate foreign relations committee, who has made a number of Russophobic statements in recent times – a theory swiftly slapped down by other media personalities.
Manning was arrested in 2010 after an internal US Army investigation found she had leaked more than 700,000 sensitive documents and videos to news outlets across the world, including WikiLeaks. She was released from military prison at Fort Leavenworth in Kansas last year.
A report by United Nations Special Rapporteur on torture, Juan Mendez, was scathing of the US government's treatment of Manning while in detention. Mendez told the Guardian in 2012 that the military was at least culpable of cruel and inhumane treatment in keeping Manning locked up for 23 hours a day over an 11-month period.
As recently as January last year, Manning, who came out as transgender the day after she was jailed, was branded an "ungrateful traitor" in a tweet by President Donald Trump after she criticized his predecessor Obama.
Manning took aim back at the president in July after Trump announced his plan to ban transgender people from the military, calling the move "cowardice."
You can share this story on social media: