Calls for pastor to resign after confession of 'sex incident' with teen met with applause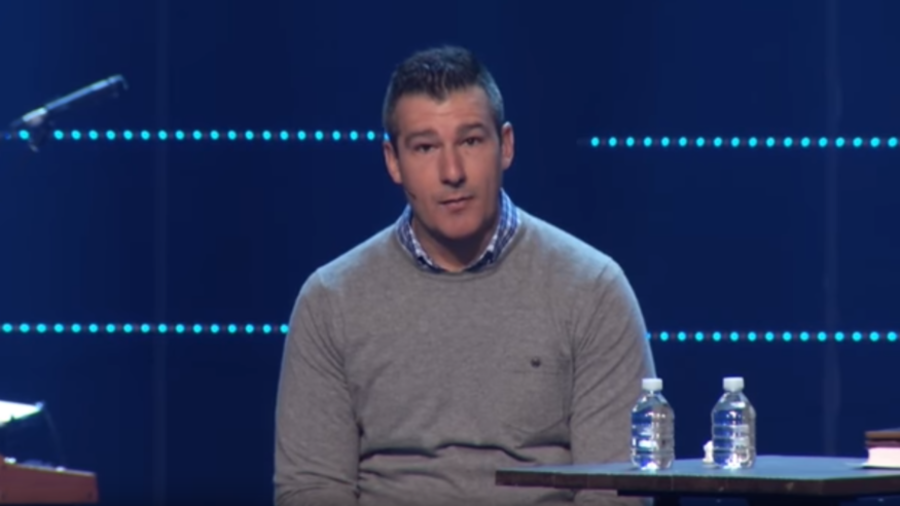 There are growing calls for megachurch pastor Andy Savage to resign after he confessed to a "sexual incident" with a high school teenager from his church. The episode allegedly occurred more than 20 years ago.
Savage, who is Pastor at Highpoint Church in Memphis, Tennessee, made the confession during a sermon on Sunday. "As a college student on staff at a church in Texas more than 20 years ago, I regretfully had a sexual incident with a female high school senior in the church," he said during the sermon, which was streamed online.
"I apologized and sought forgiveness from her, her parents, her discipleship group, the church staff and the church leadership, who informed the congregation."
The confession came in the aftermath of an accusation by Jules Woodson, who said Savage sexually assaulting her in 1998 when she was 17 years old and he was a youth minister at a Houston church. Woodson said she told another pastor about the incident, in which Savage allegedly coerced her into performing oral sex on him in his car. Describing the incident on the blog Watch Keep, Woodson claimed she was told by the other pastor to keep quiet.
The woman said she was encouraged to come forward with her story in the wake of the #MeToo movement, which emerged in the aftermath of sexual misconduct allegations against Hollywood producer Harvey Weinstein.
Savage's confession on Sunday was met with a standing ovation from his congregation but it has not dampened calls for his resignation, which have continued unabated. "As someone who was very involved with youth ministry in Memphis as a child, this Andy Savage incident is not only disgusting but enraging," Katherine Faulk said on Twitter on Wednesday.
The pastor was set to release a book, titled The Ridiculously Good Marriage, in July, but publisher Bethany House announced it has decided to cancel the publication.
"An apology does not change the fact that what happened to me was against the law and that it was wrong," Woodson said following Savage's sermon.
You can share this story on social media: