Sputnik news agency's US provider forced to register as foreign agent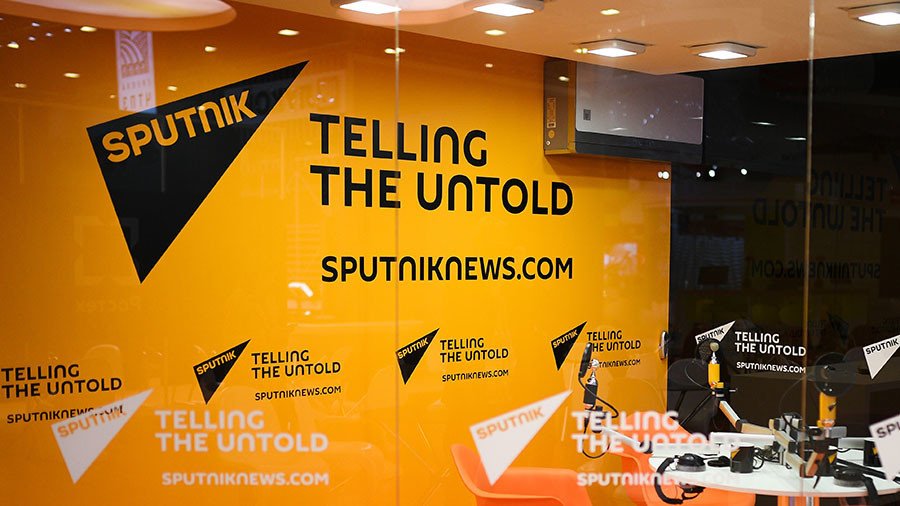 A US-based news producer, which provides content for Russian news agency Sputnik, is being forced to register as a foreign agent, as the US apparently continues to single-out Russian news outlets as a threat to America.
The company, called RIA Global LLC, has been notified that it must register under the Foreign Agents Registration Act (FARA) or face repercussions, Sputnik reported Wednesday. RIA Global, which is staffed by American journalists, was targeted by the Department of Justice (DOJ) because it makes content for Sputnik.
The DOJ letter, dated January 5, says the registration must happen within 30 days. The 1938 law was initially passed to counter Nazi German propaganda in the US and has been mostly applied to lobbying firms working for foreign governments.
Russia's embassy to the US has strongly criticized Washington in a statement released on Wednesday for demanding that RIA Global LLC register as a foreign agent. "We consider this move to be unacceptable. We regard it as yet another blow to Russian-American relations," it said, adding that Moscow believes that such steps run counter to US interests and only damage its image and authority. The embassy also criticized the Organization for Security and Cooperation in Europe (OSCE), which failed to respond to the US move.
The DOJ had previously forced RT's American branch to register as a foreign agent. Other channels with foreign government funding, like Al Jazeera, France24 or CCTV, have not been obliged to register.
Despite assurances from the Trump administration that the registration was a mere formality and would not compromise the journalistic work of RT America, the channel was denied accreditation at the US Congress after filing the paperwork. The registration was cited as the reason for the decision.
Russian media outlets were targeted in America after a US intelligence report branded RT and Sputnik as tools of Moscow's alleged meddling in the 2016 presidential election. The report cited reports on domestic problems in the US and criticism of US foreign policies as examples of such meddling, but failed to explain how this differed from regular journalistic work.
You can share this story on social media: