'NASA's most experienced astronaut' John Young dies aged 87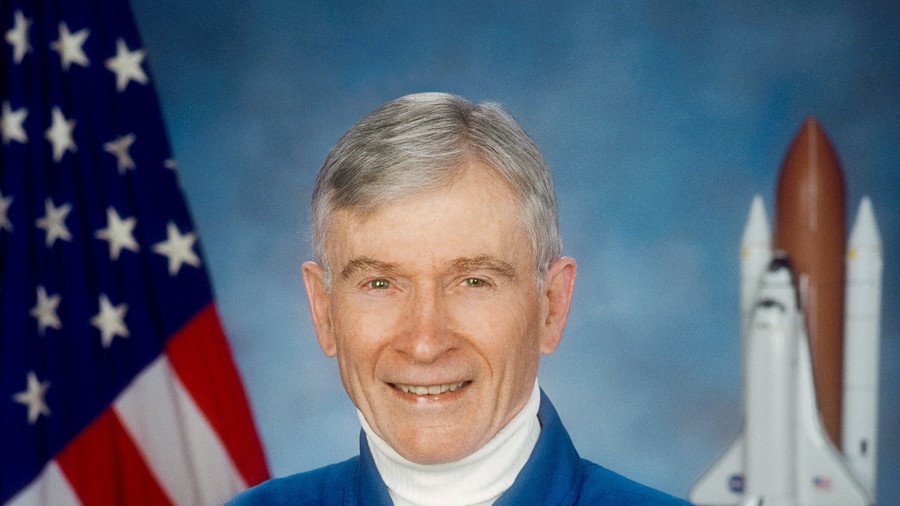 NASA veteran John Young, the only US astronaut to go into space as part of the Gemini, Apollo and space shuttle programs, and the first to fly into space six times, has died aged 87.
Described by NASA as the agency's "most experienced astronaut," Young flew to the Moon twice, and walked on its surface, and was the commander of the first Space Shuttle mission. NASA announced Young's death with a Twitter post Saturday that recounted his many achievements in space.
We're saddened by the loss of astronaut John Young, who was 87. Young flew twice to the Moon, walked on its surface & flew the first Space Shuttle mission. He went to space six times in the Gemini, Apollo & Space Shuttle programs. pic.twitter.com/l4nSwUCMIq

— NASA (@NASA) January 6, 2018
"Today, NASA and the world have lost a pioneer. Astronaut John Young's storied career spanned three generations of spaceflight; we will stand on his shoulders as we look toward the next human frontier," read a statement from NASA Administrator Robert Lightfoot.
Young died Friday night following complications from pneumonia, according to the agency.
In 1972, the former US Navy test pilot became the ninth out of 12 people in the world to set foot on the moon. Young also famously smuggled a corned beef sandwich into orbit during his Gemini 3 mission in 1965.
He retired in 2004 after 42 years of service with the agency, at the time holding the world record for most space flights (six), and going down in history as one of the most accomplished astronauts in the US space program.
Young was part of NASA's second group of trainees after being recruited by the agency in 1962 alongside Neil Armstrong and Jim Lovell. Young went on to be NASA's longest-serving astronaut and the only one to command four different types of spacecraft.
In total, Young logged some 34 days, 19 hours and 39 minutes of flying time in space, including his 20 hours and 14 minutes walking on the moon. "I've been very lucky, I think," Young said in an interview with NASA upon his retirement in 2004.
You can share this story on social media: